Adventures
The only thing we love more than traveling and adventuring is sharing that passion and experience by helping others find their own adventures. We are all about content and authenticity, let us show you some of our favorite places.
Featured
Regions & Adventures
Wild, rugged, mysterious, inspiring: Africa is where we started and still the place we know the best.
View Trips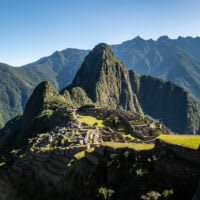 Explore Patagonia, Galapagos Islands, Machu Picchu, and more.
View Trips
The world's greatest mountains are home to some of our favorite trekking and climbing adventures.
View Trips
Our newest adventures in and around Europe.
View Trips
It's happening. We are adding adventures all through this beautiful continent, including Mexico and Canada
View Trips
Combining adventure with support for a worthy cause lies at the heart of what we are all about.
View Trips
Can't find just the right adventure you seek? We would love to design something just for you.
View Trips
Climb2Cure has new adventures with Embark from 2023 into 2024, with new adventures in Patagonia, Ecuador and more
View Trips