Resources
Here are some basic resources and information that will help you in planning and preparing for your adventure with us. Of course, if you have more specific questions, or we have failed to cover something here, please get in touch!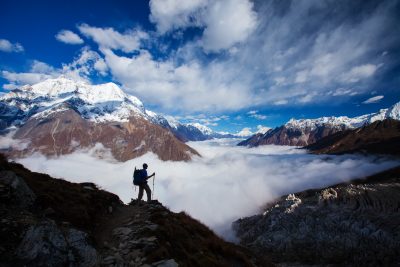 General Resources
In our years of adventure travel all over the world, we have put together a solid base of knowledge. Obviously, we are available for any and all questions, but we also figured we would offer some basic tips and suggestions here.
Working with Embark
"I am ready to sign up and pay my deposit; what happens next?"
Now that you are ready to commit here is how the process works:
We will send our legal paperwork as well as our Trip Application via email. This will all be completed and submitted online for your convenience. You will pay a deposit of either $500 or 30% of the safari cost, if going on safari. Once we receive your paperwork and deposit, you will receive our comprehensive Preparation Document which will help answer the multitude of questions you are sure to have in planning for your adventure.
In the months leading up to your trip we will need the following information from you:
A copy of your passport
Flight itinerary
Proof of overseas medical insurance
Insurance Requirements
Given the remote destinations and conditions encountered on many Embark Exploration Company trips, and the fact that random things can happen that are beyond anyone's control, we require that everyone who tours with us have travel insurance.
This means that you are responsible for personal travel insurance on all Embark  tours. You are responsible for arranging this insurance and ensuring that you are in possession of private travel insurance for the full duration of the tour that covers at least medical expenses, injury, death, and repatriation, with adequate benefits. Be sure there are no exclusion clauses limiting protection for the type of activities included in your tour.
Visit Embark's insurance partners: 
Your travel medical policy must include the following:
$50,000 emergency medical evacuation, including repatriation
$50,000 medical expenses
Submit full documentation of the policy to Embark at least 2 weeks prior to the start of the trip date
For those engaging in high altitude hikes or summits, such as Mt. Kilimanjaro or Everest Base Camp treks, the policy must include hiking at high elevations and have no exclusion
Changes and Cancellations
Please give Embark as much notice as possible for any trip cancellations.
Official cancellations must be in writing. Cancellation charges are based on the date of the receipt of written notification as follows:
0 – 59 days prior to trip start date: No refund to participant
60 – 90 days prior to trip start date: Refund of 25% of the total trip cost
91 days or more: Loss of the $500 deposit, all other climb fees refundable.  Safari refunds outside of deposit subject to individual lodge policies.
Embark highly recommends you purchase trip cancellation insurance in case you need to cancel your trip. Be mindful that some travel insurance companies require that you purchase insurance within a certain period after paying a deposit on your trip, often 10 days, so you will want to be mindful of that detail. Check the terms of the proposed coverage carefully!
Finally, If additional changes to the trip are made while on the trip, such as new hotels or additional services, you will be billed for additional services within two weeks upon your return.