Overview
Volcanoes of Ecuador
Ecuador is a land of astonishing variety, from the Galapagos Islands to rainforest to high mountain peaks. On this new adventure, we explore the highest of the high country, summit five volcanic peaks above 13,000 feet — one of them above 16,000 feet. In between, we sleep in wonderful lodges and exploring valleys and villages with fascinating, pre-Spanish cultures. We also visit Cotopaxi National Park and hike to over 17,000 feet on the slopes of this massive volcano. Trekking and climbing in Ecuador mixes adventure with modern comfort, meaning this special Embark adventure is one you won't want to miss.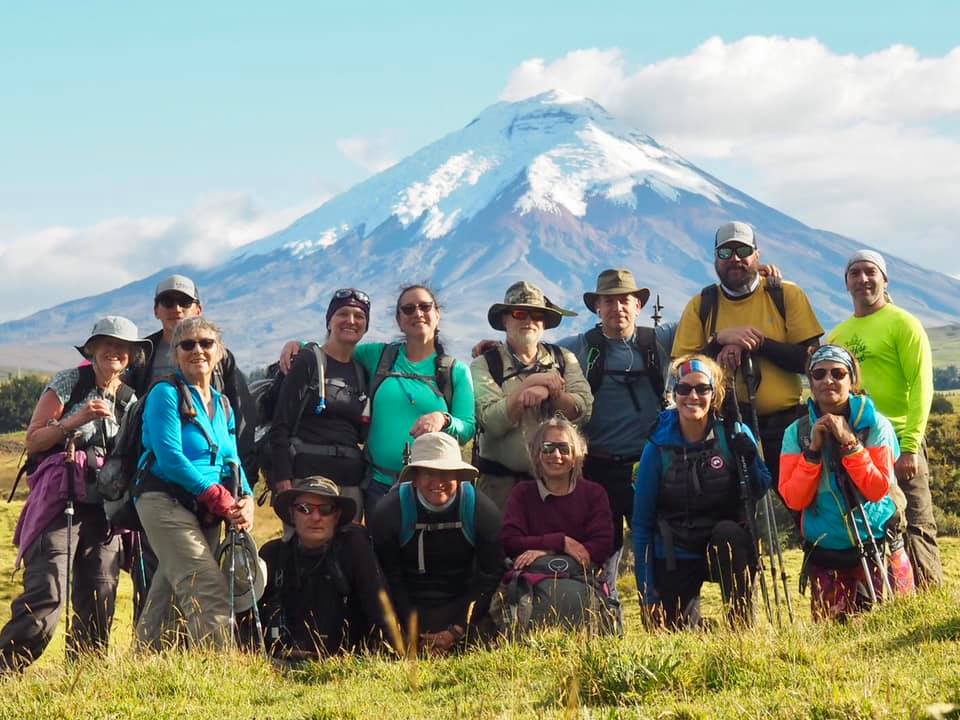 Trip Highlights
Walk through ancient, pre-spanish mountain cultures
Summit five volcanoes over 13,000 ft elevation
Optional summit of Cotopaxi
Combine exotic and alpine adventures with comfortable travel and historical touring
Trip Summary
Days

13 Days

Price

$3795

Activity Level

Moderate

Trip Type

Trek
Contact Us
Itinerary
Day 1
Arrive Quito
Ecuador's capital city bears two interesting distinctions: it is the highest above sea level (9,350') and also the closest to the Equator. Upon arrival, you will be met by our representatives and escorted to your hotel in the historic center of Quito. The rest of the day is free to explore the city.
Day 2
Tour Quito
Our journey begins in Colonial Quito, a city of narrow cobblestone streets lined with whitewashed walls and, rising above, the steeples and cupolas of the city's many historic churches. Quito has one of the best preserved colonial centers in all of South America; its integrity was assured in 1978 when Quito became one of the first two cities in the world (along with Krakow, Poland) to be declared a UNESCO World Culture Heritage Site.
Day 3
Quito to Otavalo
After a brief ride on a Teleferico (cable car) from Quito to an elevation of 12,900', we take a straightforward climb of 4-6 hours to Rucu Pichincha, a 15,696-foot volcano visible from Quito. This will be a good acclimatization day to prepare us for our coming adventures in the Andes, and if the weather is clear we will have world-class views of the famous "Avenue of Volcanoes", a stretch of seven peaks above 17,000 feet in elevation. We overnight in a lodge just outside Otavalo, a small town around 8,000 feet elevation, famous for the textiles made by the indigenous people and sold at a local market we will visit.
Hiking Time: 4 - 6 Hours
Difficulty: Difficult
Day 4
Mojanda Lakes/Climb Fuya Fuya
We start with a scenic 20-minute drive from the lodge to the trailhead, located at the beautiful Mojanda Lakes, a caldera of three lakes formed by the collapse of two ancient volcanoes some 165,000 years ago. The climb from the lakes up to Fuya Fuya (13,986') is a straightforward 1.5-2hr ascent After the hike, we return to the lodge for the afternoon and evening.
Hiking Time: 4 Hours
Difficulty: Moderate
Day 5
Hike to San Pablo Lake
We descend from our lodge with views of surrounding peaks, past the Mojanda community and make our first stop at the local food market, where our expert guides will inspire us with information on the colorful, tasteful fruits and vegetables produced in the surrounding farmlands we will be exploring over the next few days.
Next, we explore Plaza de Ponchos at the Otavalo market, the large Andean market famous for its craft work. Our guides will be there to assist you in your exploration, but mainly we explore on our own, diving into whichever section of the market intrigues us. After shopping in the market,we hike away from the crowded city and hike through the small community of Peguche before arriving at a beautiful 50-foot waterfall, which is also an Indigenous ceremonial site due to the purification baths held here every year prior to Inti Rami celebration. Our hike continues up to the small town of Agato, where we will be hosted by a family that preserves the tradition of weaving on a backstrap loom- an art form which is sadly dying. The quality of the items produced at the workshop is clearly superior to many of the machine-woven products you will find in the market.
Hiking Time: 6 - 7 Hours
Difficulty: Moderate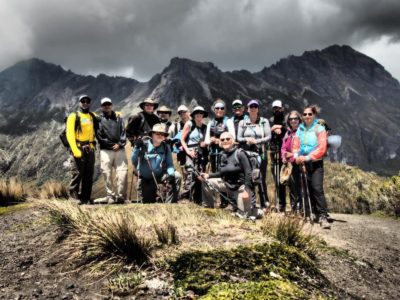 Dates & Pricing
2020
Start
End
Double Occupancy
Jan 11

Jan 22

$3,795 USD

Jun 21

Jun 30

$3795 USD
Let's book this trip!
Plan Your Adventure