Overview
Peru: Hidden Valleys of Salkantay- Camping Exploration to Machu Picchu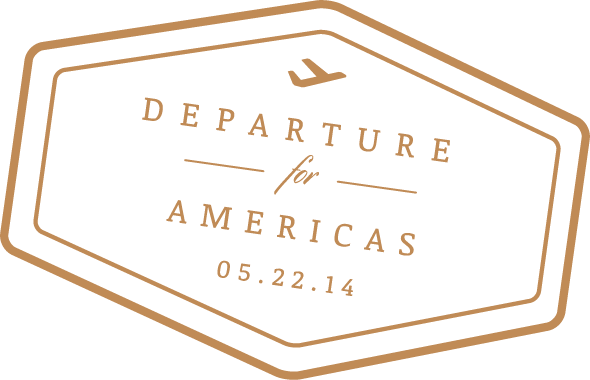 Mountains are the temples of Andean culture, the locus of life, the source of water, food, and spirits. The arduous but rewarding Hidden Valleys of Salkantay Trek carries you via pristine mountain country, over a 15,000-foot pass, and down undisturbed valleys to the foot of Machu Picchu. Set amid the deeply- incised Vilcambamba range, this high-altitude camping-based route is a premier entry into the footloose, uncrowded Peru of old, with breathtaking views of the Inca empire's heartland. After a total 40 miles of trekking, you arrive, weary and elated, through the classic Sun Gate and into Machu Picchu itself.
Trip Highlights
Explore a rarely touched valley of Salkantay mountain
Glimpse mountain llamas on the slopes of the Andes
Stretch your body and your lungs to the limit on this high altitude trekking adventure
Itinerary
Day 1
Arrive Cusco
A group briefing and dinner is a chance to get to know your guides and fellow guests, and address equipment and other questions.
Day 2
Cusco
Cuco was "the navel of the world," the Incas said. Walking a variety of urban archaeology sites and visiting the most important temples and landmarks in and around the city will serve as both historic orientation and acclimatization to altitude.
Day 3
Cusco to Tocobamba
Today we get an early start by road to Tomacaya village, and the beginning of your trek. We encounter our first views of the startlingly-steep 20,500-ft Salkantay ("Savage") mountain. After a stop to study the ruins of Tarawasi, a walled ceremonial center for the Incas, we begin a short but steep acclimatization hike, climbing to 11,810 ft to camp beside a stream, and enjoy views of the Limatambo and Apurimac valleys while adjusting to altitude. This 2 hour hike is rated moderate due to incline.
Hiking Time: 2 hours
Difficulty: Easy
Day 4
Tocobamba to Tinkoc Camp
Today we ascend the Tinkoc Valley, gradually leaving behind remnants of ancient forests where we can still see some 500-year old Chachacomo trees as we enter the puna grasslands. We descend to the Collpa River at 11,480 ft then hike uphill again to make camp after six miles at Tinkoc Camp.
Hiking Time: 6 hours
Difficulty: Moderate
Day 5
Tinkoc to Pampacahuana Overlook
The big crossing. A long uphill climb on the southeast side of Salkantay, with a chance of condors escorting us over the Tocto Pass at 15,750 ft. Great solitude and incredible, close-up views of the sacred snow-capped peak. After 3-4 hours up, we descend the Pampacahua Valley and camp after 10 miles at a mere 13,120 ft amid tremendous, direct views of Salkantay's eastern face, weather permitting.
Hiking Time: 8 hours
Difficulty: Difficult
Day 6
Pampacahuana to Chamana
From views of Salkantay, we descend the Pampacauha valley, following an ancient Inca canal still used by scat- tered farmers and entering the Machu Picchu Historic Sanctuary. Descending back into the treeline at lunch- time, we pause to examine the Inca site at Paucarcancha, located at the meeting of two valleys. From here, we follow a stretch of the popular Inca Traildown toward Chamana, our campsite in front of the Llactapata ruins.
Hiking Time: 7-8 hours
Difficulty: Difficult
Day 7
Chamana to Ollantaytambo
An early start, we will explore the ruins at Machu Q'ente and Huayna Q'ente before descending on an Inca trail beside the Vilcanota River toward the trailhead at Km. 82. Vehicle pickup and transport to Ollantaytambo where we will enjoy a well-earned group meal and hotel rest.
Hiking Time: 6-7 hours
Difficulty: Moderate
Day 8
The Machu Picchu Trail
An early train sweeps you along the Urubamba River—and then stops at Km. 104 to drop you in cloud forest. Crossing the roaring Urubamba on a hanging bridge, you climb for 3 strenuous hours to Wiñay Wayna, a miniature Machu Picchu with distinctive waterworks. Cutting across steep ridge lines, you follow this one-time emperor's trail up to the Sun Gate, and the once-in-a-lifetime reveal of the "lost city" laid out below. Descend through the site itself to eat and sleep in Aguas Calientes.
Hiking Time: 4-5 hours
Difficulty: Moderate
Day 9
Machu Picchu/The Sanctuary
After breakfast and a 30 minute bus ride, we enjoy a guided visit to the citadel itself, a huge complex of hun- dreds of homes and sacred sites. By arriving hours ahead of the day trippers, you will have unique access to this showcase of Andean spirituality, architecture, engineering, astronomy, and agriculture. Our guides will share detailed knowledge while also allowing you plenty of time to explore on your own. In late afternoon, return on a train with panoramic viewing cars to Ollantaytambo and the Sacred Valley.
Day 10
Return to Cusco
An early start allows you to visit traditional town of Chinchero on a guided tour. We then continue towards Moray to walk the amazing irrigated farming terraces with their microclimates. After Moray we visit Maras and the vast Incan mountainside salt ponds. After a picnic lunch overlooking the Sacred Valley and reflecting on this incredible trip, it's back to Cusco and your hotel.
Day 11
Departure
Departure flight to Lima and connection home.
Dates & Pricing
2022
Start
End
Double Occupancy
Apr 10

Apr 19

$3295 USD

May 1

May 10

$3295 USD

May 22

May 31

$3295 USD

Jun 4

Jun 13

$3295 USD

Jun 19

Jun 28

$3295 USD

Jul 2

Jul 11

$3295 USD

Jul 16

Jul 25

$3295 USD

Aug 7

Aug 16

$3295 USD

Aug 20

Aug 29

$3295 USD

Sep 3

Sep 12

$3295 USD

Sep 18

Sep 27

$3295 USD

Oct 1

Oct 10

$3295 USD
Let's book this trip!
Plan Your Adventure