Trekking in Patagonia: The Torres del Paine
11.29.2016
Trekking in Patagonia is an experience you'll never forget. There are many options available to you in this "Alaska of the Southern Hemisphere," but the two absolutely classic walks that all adventurers aspire to are in Chile's Parque Nacional Torres del Paine: the "W" and the full circuit.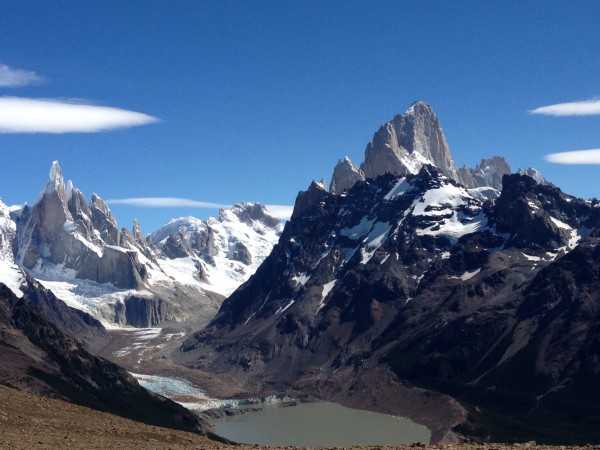 The national park is truly a wonderland of mountains, valleys, lakes, rivers, glaciers and wildlife. It covers some 600,000 acres, with the centerpiece being the massive and iconic "torres" (towers) themselves, soaring more than 8,000 feet above sea level. There are other clusters of magnificent peaks in the park, each looming over lush, green valleys accessed by hiking trails. This is the magic of trekking in Patagonia.
Of course, many people know about and want to visit this area, so the routes are well-established and easy to follow. However, it is mandatory – especially during the high season of November through March – to reserve campsites or refuges ahead of time. If you decide to camp, you can either bring your own gear or rent it there. If you're traveling with an outfitter, they will handle reservations and group gear for you.
The W (named for its shape on a map, going in and out of three major valleys) is probably the best-known trek. It truly showcases all the best parts of the park in what is typically a five- or six-day trip that people in good physical condition can handle. The number of days you take to trek the W really depends on how fast you want to go, or maybe how much relaxing you want to do. Fit and inspired folks can do it in four days and three nights, but you can also take up to six days and five nights to complete the roughly 60-mile (100 km) route. One of the beautiful things about this trek is this flexibility.
Simply, the route is to come in by bus from the town of Puerto Natales, take a catamaran across a vast glacial lake, and do a round-trip 18-mile hike to a rifugio and campsite on Lago Grey. (As an example of schedule flexibility, this can be done in a day, or you can spend the night at Lago Grey). Next it's a 15-mile section through the scenic French Valley, with views of a massive glacier and more granite peaks than you can count, winding up at another rifugio/campsite. A 12-mile section then takes you along another glacial lake to a campsite at the base of the Torres themselves. The final day you rise early to see the sunrise on the towers, then hike out of the park to catch a bus back to civilization.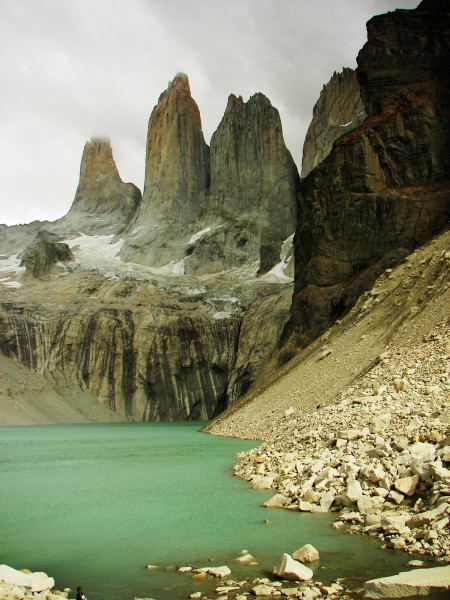 The full circuit around the Torres is essentially the W with the top connected – a route which must be done counter-clockwise and is limited to 80 people starting per day. Again, planning or going with an outfitter is essential! Starting at the right side of the W (where you would finish using the route above) you do a long, beautiful loop of around 35 miles, typically in 4-5 pretty easy days, winding up back at Lago Grey to start the W. One difference between this and the W is that the full circuit can't be done while staying on ly rifugios; you'll need to camp to do this part. Still, this is wild, windswept country of high passes and amazing views, visited by fewer people than the W, so you can feel proud and grateful for adding another level to your adventure.