Gokyo Lakes Trek Day 7 – Gokyo Ri
07.04.2018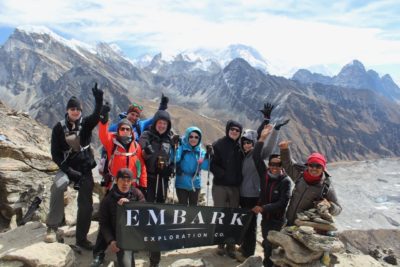 On the Gokyo Lakes Trek, even if you're going over to Mt. Everest Base Camp, today will be your first really big payoff.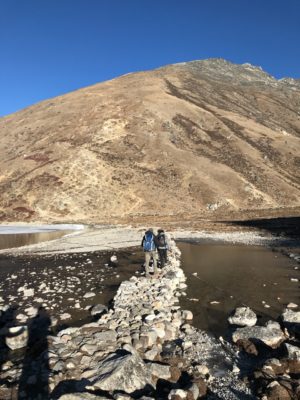 It certainly isn't that the previous six days were dull and without scenery; far from it! But today you will ascend to one of the greatest mountain viewpoints in the entire Khumbu Region, which is to say in the world. And even that isn't typically the entire day.
We start early on this day, as we have a big climb ahead of us and we want to make sure we do it in the normally clear morning weather. From the lakeside village of Gokyo, a short walk across the lake's inlet creek takes us to the base of Gokyo Ri, elevation 17,575 feet.
From the village of Gokyo, Gokyo Ri is "only" a 2,000-foot climb. But recall that just a few days ago you were down around 11,000 feet. So we will follow the Sherpa dictum of "bistari, bistari," which means "slowly, slowly!" This is another reason to start early in the morning; our pace will necessarily be slower than it has been to this point.
There is nothing much to the climb in terms of complexity, but arriving at the summit, draped in prayer flags, is one of those moments hikers dream about. All around you are literally some of the highest peaks in the world, including four of the 14 in the world above 8,000 meters: Everest (the highest at 29,029'), Lhotse (4th at 27,940'), Makalu (5th at 27,838') and Cho Oyu (6th at 26,864').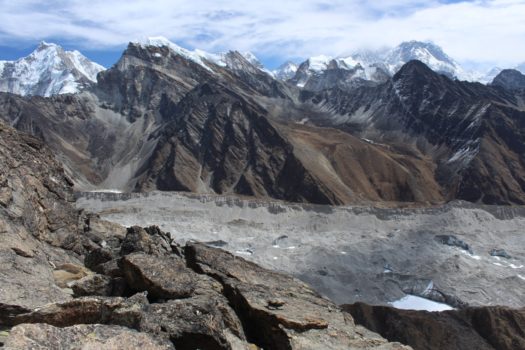 But even these don't tell the whole story; an entire horizon, and then some, is jagged, snowy peaks. Visible directly below are three of the Gokyo Lakes and the village you just left, as well as the Ngozumpa Glacier, the largest in the Himalaya at 22 miles long.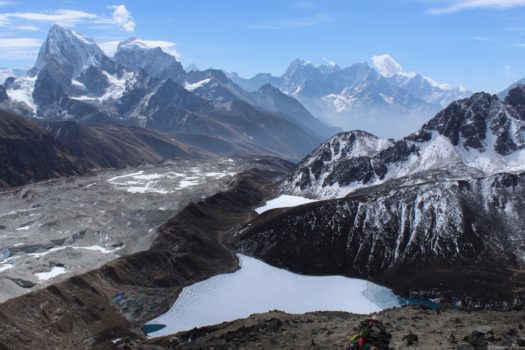 After this dramatic experience, we descend to Gokyo for a little rest, lunch and packing up. In the afternoon we will make a short hike to get a head start on the next day's trek. If we are headed over the Cho La pass to Everest Base Camp, we will actually cross the Nzogumpa Glacier, then traverse around the side of the valley to reach the village of Thagnag (16,486'). Here we will the spend the night after a long but utterly amazing day.
If we're not headed to Everest Base Camp, we simply retrace our walk from Day 6, when we came up from Machermo.