Trekking to Everest Base Camp with Embark Exploration Co.
11.15.2018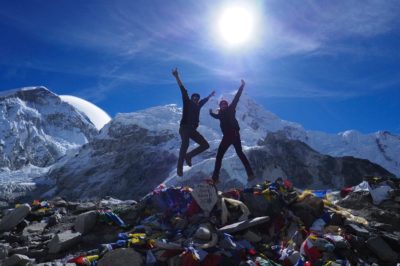 What's it like to trek to the world-famous Everest Base Camp in Nepal? A senior guide explains the magic of the trek–and how Embark Exploration Co. makes it an adventure you'll never forget.
"Everest Base Camp is less a destination than a state of mind," says Jim Ronning, senior guide. In our latest video, he explains the allure of trekking to Everest Base Camp–and how Embark Exploration Co. helps make that a lifelong memory.
Specifically, Ronning mentions Embark's carefully selected group of local guides to support each trek, how we work together to keep guests safe, and the chance to meet the Sherpa people of the Himalayas. In short, Ronning says of the memorable trek: "It'll stretch the trekker's mind, imagination, and hamstrings."
Watch now: