Lumens? Beam vs flood? Red light? Let us help.
Choosing a Headlamp for Trekking:
Do I Need Additional Lumens?
06.14.2017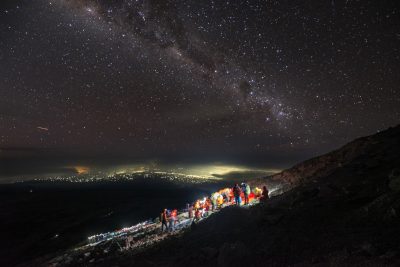 Buying the right gear for trekking is always a common topic of conversation.
One of the topics where you can really get lost in details is headlamps. It seems simple – stick a light on your head so you don't have to hold a flashlight – but there are so many options that it can become confusing.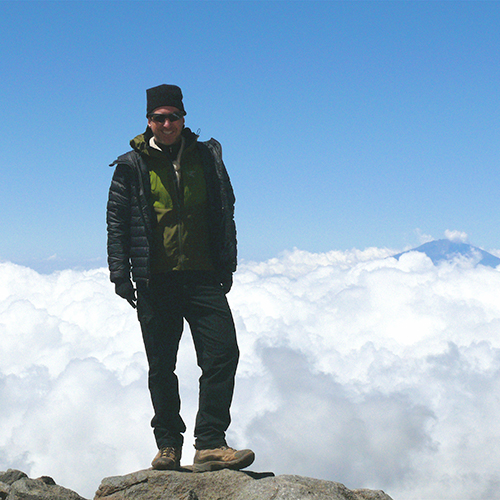 We are here to help – in particular, Embark Trip Leader Erik Jones is here to help. In this post, Erik tackles the question, "Do I need additional lumens (light power) for trekking?" He also tells you the features you really want to make sure you get.
"You can find them anywhere from about 50 to 200+ lumens. You only need a super bright one for something like trail running, where you're moving fast and need to be able to really light up the trail in order to pick out stuff you might trip over. For just hiking or reading in your tent, 50 is plenty.
"That said, the difference in cost is like $10. So, as long as a lamp has different brightness settings so that you can set it to the lower end most of the time in order to conserve battery power, you might as well get the brighter one. The Petzl Tikka and Black Diamond Spot are REI's two best sellers, at $30-40, and they both have 200 lumens.
"For me, the feature that's a lot more important than maximum brightness is the ability to adjust the beam focus between a narrow spot and a flood. I switch back and forth between those all the time, depending on what I'm doing. A red light/night vision mode and waterproofness are nice, too.
"You can get all of those features for well under $50, so there's no real need to compromise unless you're really pinching pennies."
(Featured Image above, from Mt. Kilimanjaro, by Uncage the Soul, courtesy of Cure Magazine)