Meet Our Climbers: Laurel "Buff" Burkel
01.31.2019
We're excited to introduce you to some of the climbers who've made Embark expeditions so memorable. Today, we're sharing the remarkable story of Laurel "Buff" Burkel.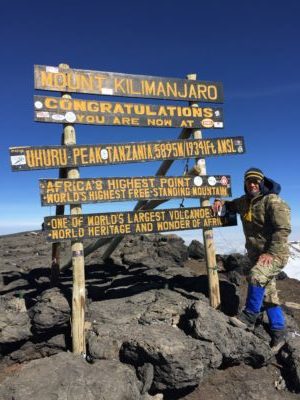 Everything changed for Laurel "Buff" Burkel on Oct. 11, 2015. On that fateful day, the (now retired) Air Force colonel was in a helicopter crash while on duty in Afghanistan. The crash killed five and injured four, but Burkel was rescued that day–and climbed to the summit of Mt. Kilimanjaro less than three years later.
Burkel summited Kilimanjaro as part of a partnership with the Leukemia & Lymphoma Society–and the climb coincided with her retirement from the Air Force. (Burkel and her fellow climbers celebrated the occasion from the summit.)
Here's more about Burkel, her remarkable story, and what it was like to climb the highest mountain in Africa.
Were there any particular memories or moments that stood out along the way?
Too many to write about! The wonderful scenery, the amazing guides, porters, cooks, waiters, and other members of the 51-person team that supported our 13-person hiking team.
Was Kilimanjaro chosen to celebrate your retirement, or was that a happy coincidence?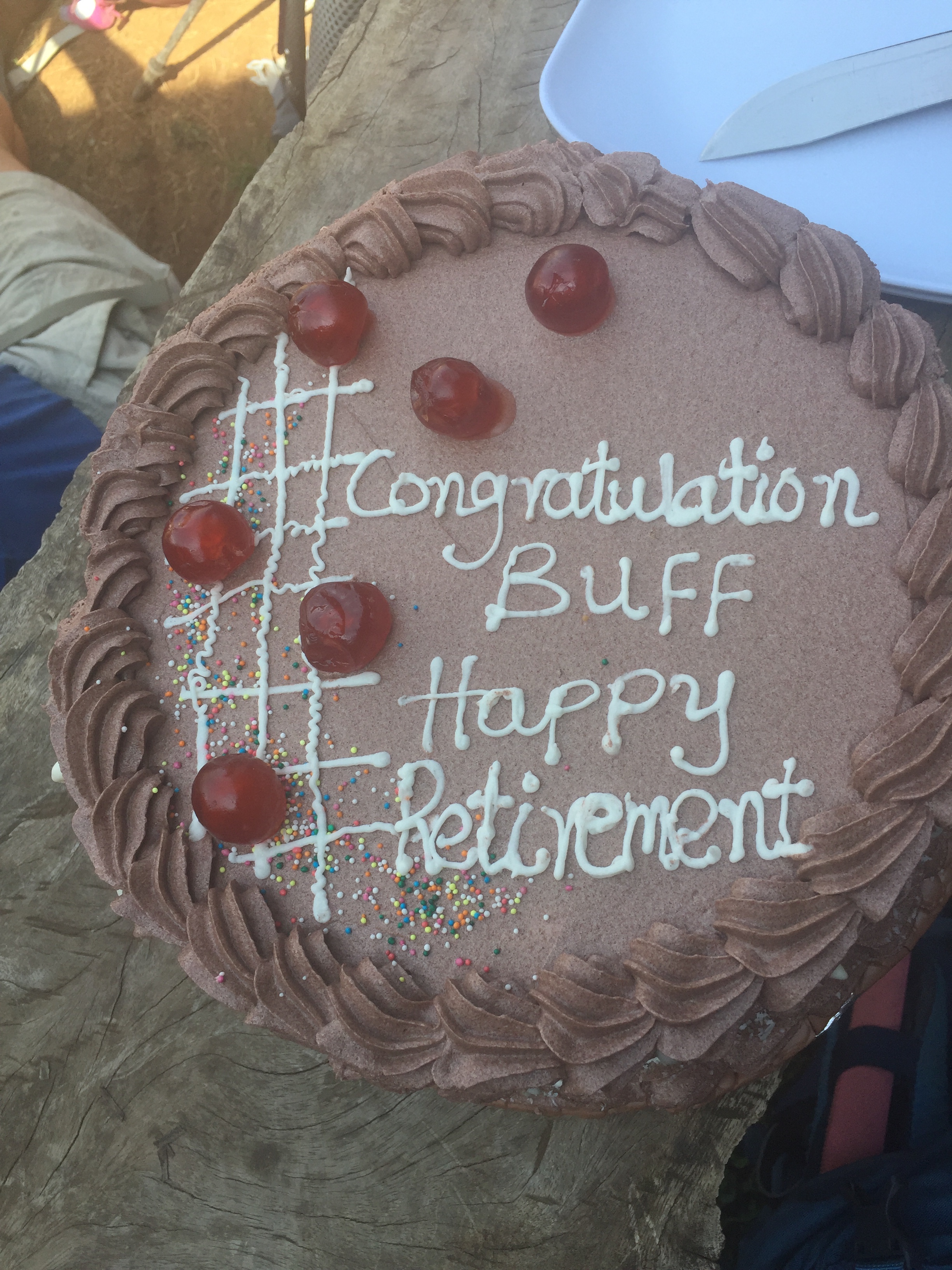 Happy coincidence. I had not planned to do any ceremony and had mentioned that to my friend Gen Roser when we were both at a conference in Oct. 2017. It was then that he came up with the idea to do the ceremony while at the summit during our Kili hike. The idea took off from there.
What went through your mind as you reached the top and celebrated your retirement?
How beautiful it was at Uhuru Peak, how truly monumental the accomplishment was/is, grateful that my body weathered the altitude and effort well enough to enjoy it.
I also thought about how amazing it was to have the privilege to do my USAF retirement ceremony in such an amazing place, with new and old friends – a once-in-a-lifetime opportunity. And I also felt RELIEF that I was able to make it to the summit!
Given everything you've gone through, how did it feel to tackle such an enormous trek?
I don't really spend a lot of time reflecting on things in the context of all that I've gone through; I just tackle challenges like I always have.
It was, at times, overwhelming to think about the trek and what was needed to prepare for it – especially given that, at the same time, I was doing all of the things needed to outprocess from the Air Force and wrap up and complete my 27-year career.
So I was nervous and felt self-levelled pressure to get and organize the proper items needed to make the trek, do the physical preparation (here in flat, hot, humid Illinois), and get my mind ready to go. I just focused on the things I thought needed to be done to get ready and let that frame my emotional and intellectual feelings.
Why did you choose Embark Exploration Co., and how did the company contribute to your success?
Embark partners with Leukemia & Lymphoma Society, so that is how we came to do our hike with them.
The company's efforts, experience, and the people that are a part of their team, both in the U.S. and in Tanzania, were absolutely crucial to our successful hike. The prep material – packing lists, itineraries and schedules, prep notes and guides, the telecons, and the advice and info provided by Embark as we trained and prepared for the trek – was instrumental in making sure we had the right stuff, did the right things to get ready, and ensured we were in a position to succeed once we arrived in Tanzania.
The Tanzanian guides and support team, from the time they met us at the airport to ensuring we were handed off to the Embark safari team, absolutely were the framework for our success; there's no way we'd have gotten to Uhuru Peak without them. They know their stuff, made the tough calls about our abilities when needed, and invested in us and our success – balancing that with our safety. They were incredibly wonderful professionals who became our friends and partners for an amazing, once-in-a-lifetime experience.