Meet Our Climbers: Lara Hjortsberg
02.05.2019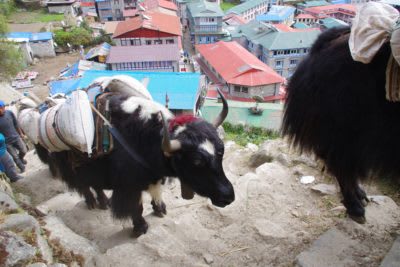 We're excited to introduce you to some of the climbers who've made Embark expeditions so memorable. Today, we're sharing the inspiring story of Lara Hjortsberg.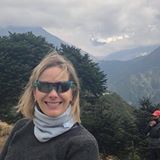 Lara Hjortsberg has gone through more than most could imagine, having twice beaten cancer now. But she's also done more than most could imagine, including several half marathons and inline skating a metric century ride.
And, in 2018, Lara attempted the trek to Everest Base Camp. Though she did everything in her power to prepare for the arduous trek, she remained susceptible to bronchitis – the byproduct of radiation treatment. And, less than two days from Everest Base Camp, she contracted the infection, ending her trek.
Yet Lara remains an inspiration for her resilience, dedication, persistence, and tenacity. Here's a Q&A we conducted, where Lara shared details of how she learned about the trek, what attracted her to Everest Base Camp, and what she remembers from the experience.
What attracted you to this trek?
I was diagnosed with non-Hodgkin lymphoma in 2004 and treated in 2004-2005 with a protocol of chemotherapy known as R-CHOP (which uses a drug that was made possible by research funded by the Leukemia & Lymphoma Society), followed by about a month of almost daily radiation to the chest wall.
In 2006, I participated in my first Team in Training event – inline skating the Seagull Century Bike Ride, a 100-mile bike ride on Maryland's Eastern Shore. I finished a metric century in October 2006 in pouring rain, raising about $6,000, and that was my first foray into extreme endurance events. I would go on to participate in several Team in Training events throughout North America, including five half marathons, a 15K, and a 10K across the Maryland Bay Bridge – all to raise money for the Leukemia & Lymphoma Society.
I remained cancer-free and continued participating in several Team in Training events until 2016. After a routine mammogram in 2016, I was diagnosed with a non-invasive breast cancer. For some women, it's a "watch and wait" diagnosis or treated with hormone therapy. But because of my medical history, I opted to have a bilateral mastectomy in 2017. There are many treatment options for this form of cancer, which (ironically) leads to a feeling of not being in control – even though the decision is ultimately up to you as the patient.
I eventually learned about the Everest Base Camp trek with Embark Exploration Co. prior to finishing up my last surgery, which was scheduled for October 2017, on a Team to Training phone call. Having always wanted to go – eventually – I just decided that I needed and wanted to take back control of my life. Team in Training had helped me recover my strength in the past, so I viewed Everest Base Camp as my path forward.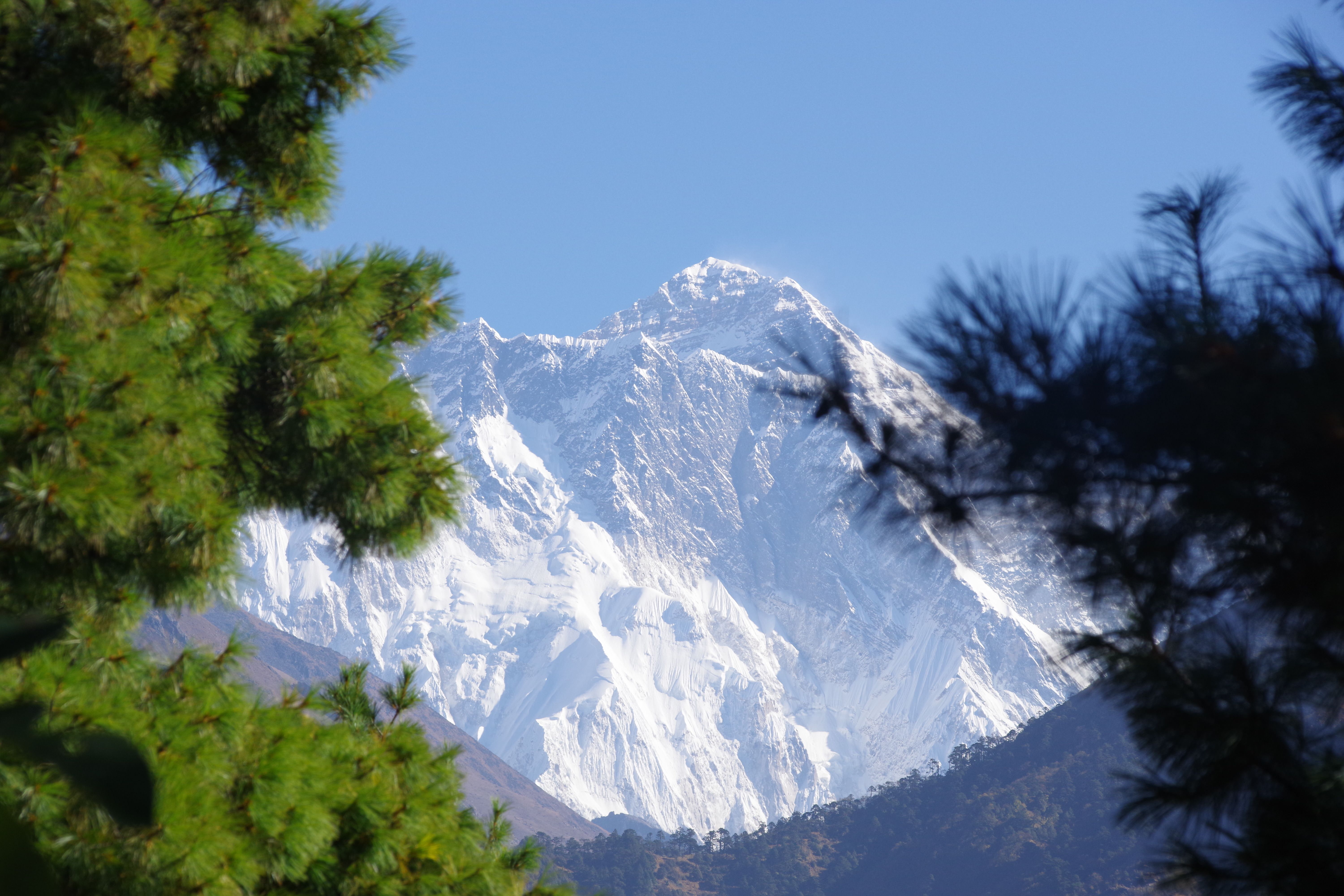 What inspired you to tackle such a monumental trek? Was there a reason you eyed Everest Base Camp, in particular?
I started reading about Everest with Into Thin Air (the bestselling non-fiction book by Jon Krakauer, which covered Krakauer's experience with the 1996 Mount Everest disaster), which seemed to be a common thread in our group. I kept reading everything I could get my hands on, which worried my husband to no end.
I knew it was unlikely that I could ever summit Everest – and I reassured my husband that it would not happen – but I knew Everest Base Camp was a possible goal. So when the chance arose through Team in Training, I jumped at the opportunity.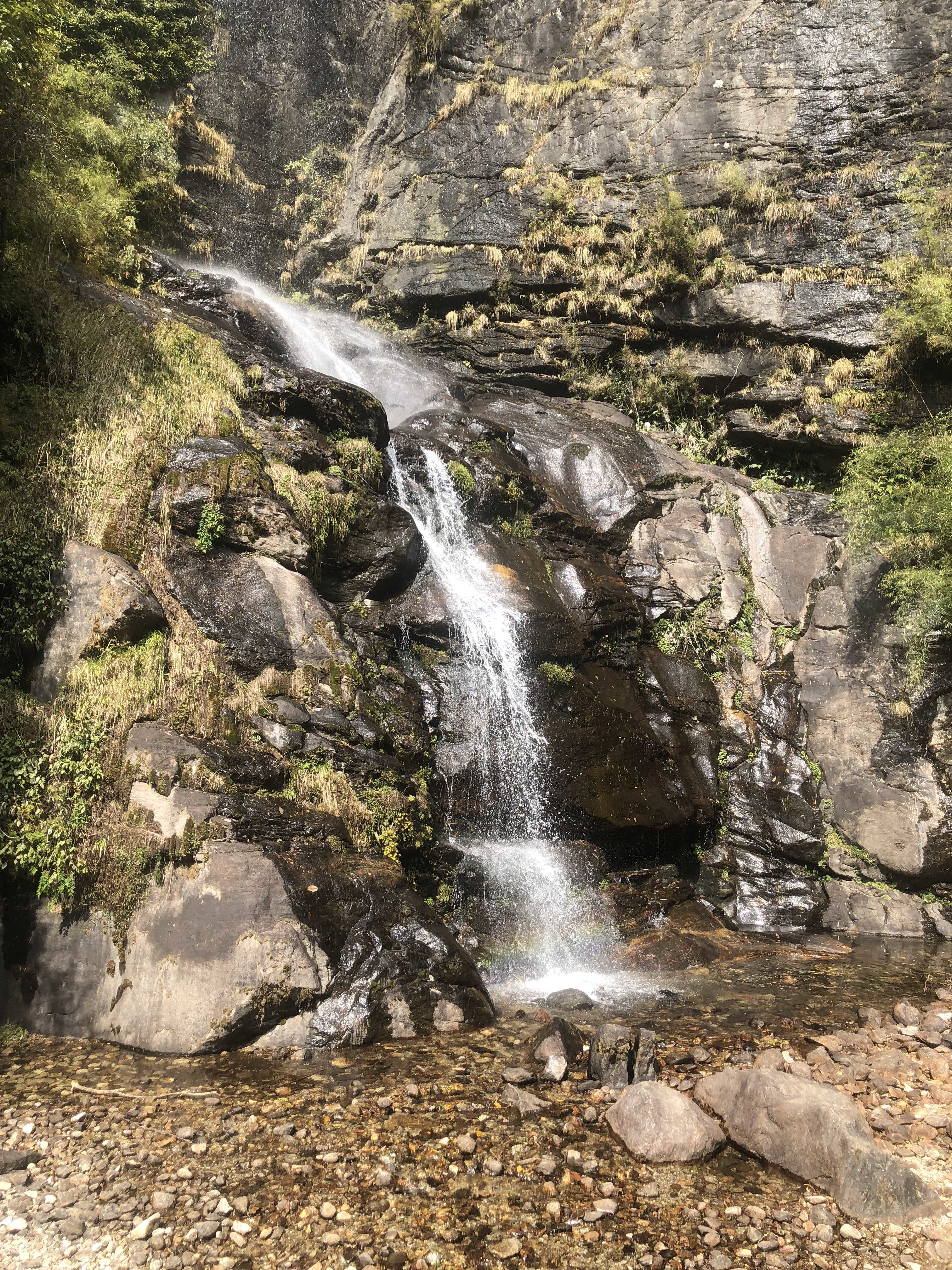 Were there any particular memories or moments that stuck out?
The extreme beauty of the Himalayas is unforgettable, and it always paid off to stop and look behind. Each new view was awe-inspiring. Our guides, my Sherpa, and the porters (who we did not see or meet until the end) were all so amazing.
Being in Nepal was just such an all-around incredible experience, and I hope I get to return for another adventure, perhaps with Embark. I've been missing it since I left – and luckily, I took plenty of pictures; when I look at them, I can get lost for hours if I let myself. Day-to-day, while I am back at home, in real life, I need to remind myself to slow down, look around, and enjoy the beauty where you can find it.
How did it feel to make the trek, especially in light of where you'd been with your battle against cancer?
Training for the trek really helped me strengthen my body back to where it was before the mastectomy and surgeries – possibly even stronger. I worked really hard on all aspects of training – strength, cardio, agility.
Being on the trek, I could always remind myself that this or that pain was not as bad as chemo or surgery or whatever awfulness I have already gone through in my life.
Being surrounded by the beauty out there also allows you to realize that there is something bigger out there, something more important than the day-to-day worries that we all seem to get bogged down with. I also really tried to stay away from my phone and just soak in the experience and my surroundings. It was probably frustrating for my friends and family who were waiting for updates, but it was just nice to unplug, refresh, and breathe.
I was (and am) disappointed about no going further, but I, again (and again and again), try to remind myself that (1) I'd never been that high before, (2) many, many people never get to go that high or even see the Himalayas in person, and (3) now, I have an even better excuse to go back and try again or do a different trek.