Helping Students, and Families, in Tanzania
Living, and Supporting,
The Dream in East Africa
10.10.2017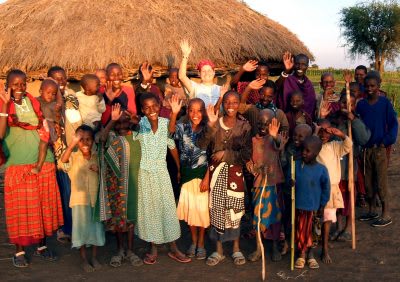 Ashley Holmer's grand African adventure actually started with playing soccer in Portland, Oregon.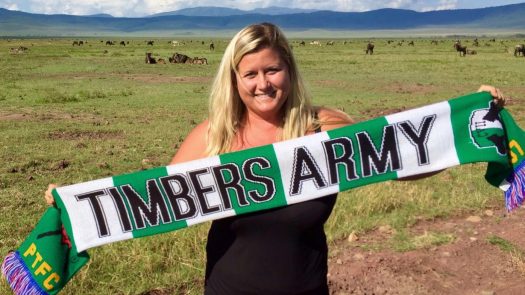 Her family had moved there from Detroit when Ashley and her twin sister Haley were 11, and they went on to play together at Willamette University in Oregon. After school they got soccer coaching licenses, and since her sister had been to South Africa, the two of them decided to be soccer coaches in Africa.
They found jobs at schools in Tanzania; it was rather different from life back in Oregon.
"We were teaching and coaching soccer at schools in Maasai communities," Ashley says, "and living with no electricity, no running water, pit toilets, with water carted in to us every week."
Needless to say, the sight of two blonde haired, blue eyed women in East Africa made an impression on the locals. Beyond that, they weren't used to seeing women play sports, much less doing so in short pants.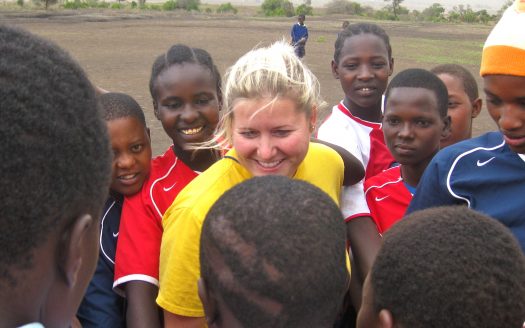 But soccer is a universal language, so bonds began to form. She learned the local customs, became fluent in Swahili, and soon the government gave her 20 acres of land with the request to build a high school in a local village that didn't have one.
"I was a little crazy and stupid and thought I knew what I was doing," she says, "so I came back to the US, got a job, and started raising money."
She founded the Orkeeswa School in Lashaine Village in 2008. Today it has more than 300 students and graduates a class every year.
But after spending time in East Africa, she knew that more was needed than building a single school.
"Very few Tanzanians graduate high school," she says, "and it's because of the cost past 7th grade. It's about $500 a year, and 70 percent of the families make about $2 a day. So only 10 percent graduate, and it's even lower in rural areas."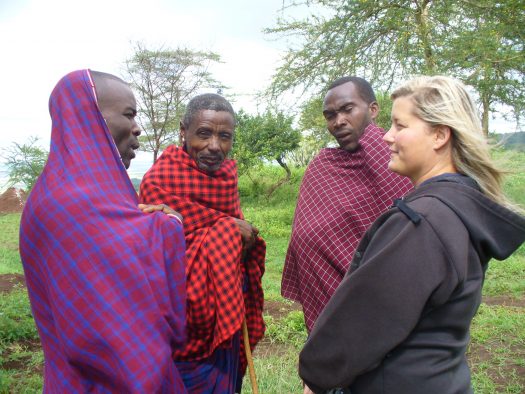 Studies have shown that putting girls through high school has the highest rate of return, in dollars invested, for having a positive impact on improving lives and families.
So in 2011 Ashley founded the Red Sweater Project, which gets its name from school uniforms worn in Tanzania. Its goal: putting as many kids through school as possible. Red Sweater partners with local communities, who donate "land, resources, labor, stones, sand, time … Our very first donation was buckets of handmade cement," Ashley says.
The second school to open was Mungere in 2013. It started with 40 students in an English immersion program (all Tanzanian secondary schools teach in English). The staff included ESL teachers from Ireland and Australia and health workers from the United States.
A two-classroom building was built in 2015, a new teacher came office in 2016, and by 2017, 100 percent of Mungere students passed their National Examinations, compared with 27 percent nationally.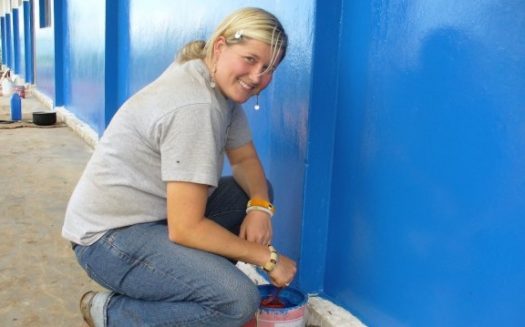 Next up are science labs and a computer lab, for which $200,000 is being sought.
We at Embark know about all of this because Ashley has been a friend and partner for years.
We work with Red Sweater in several ways, but mainly by offering our guests the African travel experience of a lifetime.
"We thought that with groups climbing Mt. Kilimanjaro and going on safari, there might also be groups interested in having a local and authentic experience there," Ashley says. "We started running trips with Willamette University alumni, and they were just having a fantastic time, hanging with kids at the school, playing soccer and basketball, hiking to waterfalls, and going to really authentic village celebrations and rites of passage. It added a real level of authenticity."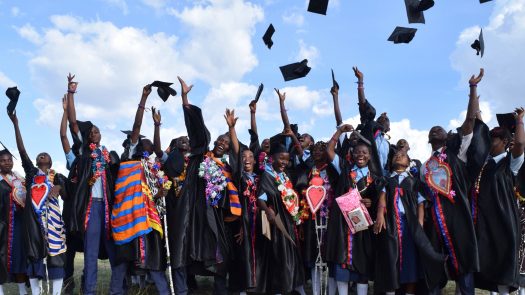 Embark still regularly helps people have these experiences, often going to work on a meaningful service project – and, as Ashley says, "learning what life is really like in the African bush."
Ashley says that one thing people take away from these experiences is a reminder of what is important in life – that is, what really makes people happy.
"They walk into the home of a student," she says, "and they see it's a dung hut with no electricity, a mud floor, a bed made of sticks and animal hide, baby goats living there, all their possessions in one suitcase … and then they walk out and see that the student has a beautiful uniform. And they say, 'How does this child live in a mud hut and look cleaner than I do? And how are they so happy?' "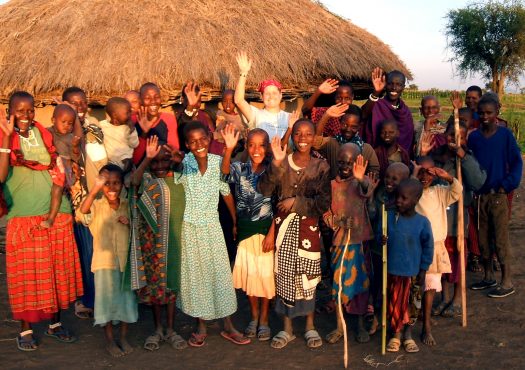 Beyond that, there is what we always strive for at Embark: not just visiting a place, but making real connections with the people there.
"Even after just four or five days, we have had students remark that love has a language," Ashley says. "Even if you don't speak the same language, you have similarities.
"When you believe in the same thing and work towards the same thing, you make that connection. And we believe that everybody on the planet has the right to a good education."
For more about the Red Sweater Project, see redsweaterproject.org.