How ya like me now? Embark Banner
12.29.2009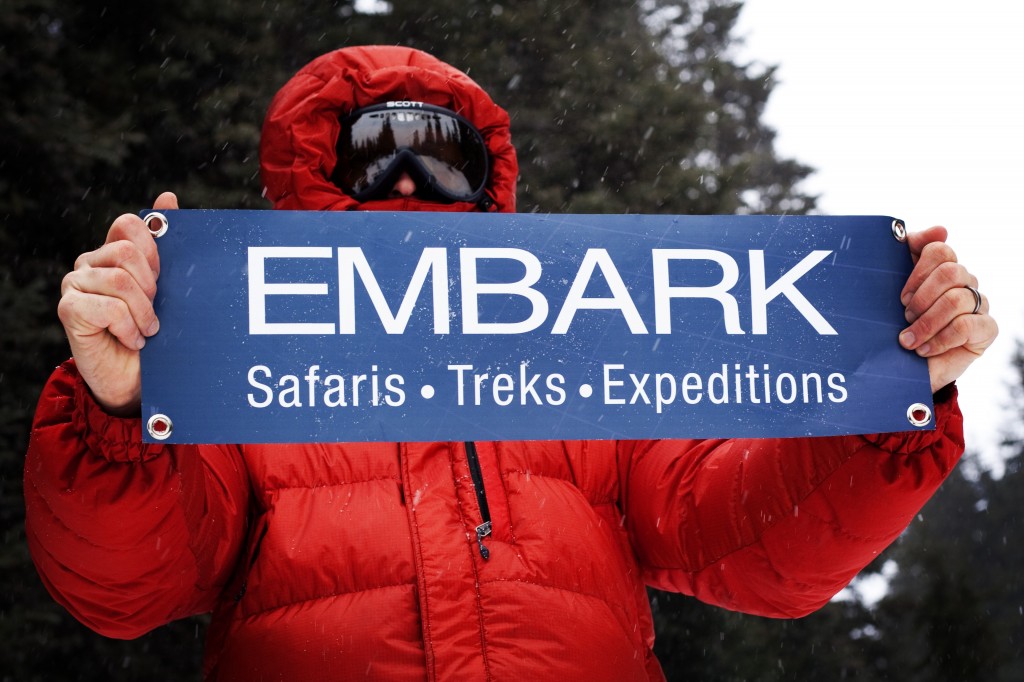 Do you think this looks bad ass? Wait until you are holding it on the Western Breach of Kilimanjaro, on the remote river trip in Bhutan, or while on a wildlife safari in Botswana.
Also, if you send us a picture with your Embark banner, not only will you receive 10 percent off on your next trip, but you will also be entered into our annual giveaway.
If you are interested in a company that offers Climbing Mt. Kilimanjaro Tours, please contact Embark, or visit our Kilimanjaro Tours section for more information.