Join us in February; highest peak in Central America
Climb 3 Volcanoes in Guatemala
05.14.2020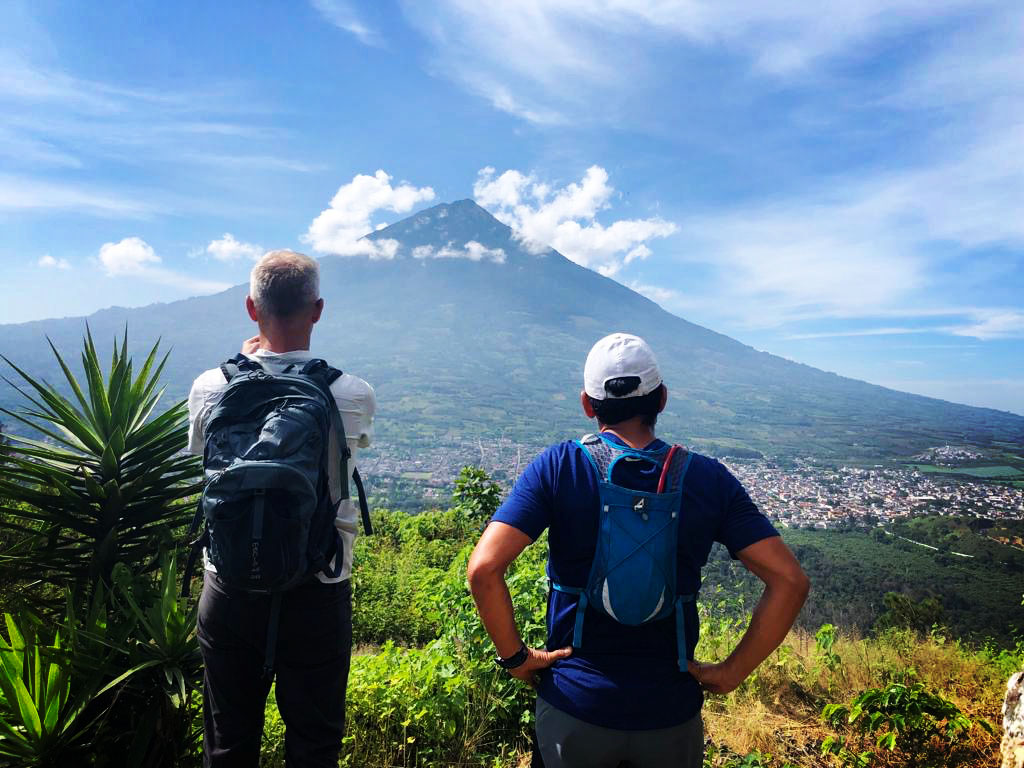 For the past ten months we've been living in Guatemala, taking in the vibrant culture, playing high on its volcanoes, diving deep into its lakes and rivers and exploring the countryside.
We've fallen in love with so many aspects of this country but at the top of the list is its amazing trekking and we are excited to share with you our carefully curated (we'd use the word 'bespoke' but we're not Portland hipsters) itinerary.  This experience is amazing because it combines genuinely challenging volcano ascents and high-altitude trekking with truly authentic cultural connection. Our local training hike is 5 minutes from our house in a community surrounded by three volcanoes – one which is so active you can count on evening fireworks after the sun dips behind its peak every night.  February can't come soon enough!  Join us as we wander ancient Mayan footpaths and glimpse scenery that will truly rock your soul.
Visit Guatemala with Embark this February; only a handful of spaces available.