Getting Off the Inca Trail: Taking Another Path to Machu Picchu
01.24.2019
You know all about the Inca Trail–but what about the Salkantay Trek or Lares Trek? Here's the skinny on other options for arriving at the Lost City of Machu Picchu.
Say you'd like to visit Machu Picchu. We don't blame you – the heart of the ancient Incan empire is one of our most popular treks, and visitors from around the world have hiked through the Peruvian wilderness to arrive at the Lost City of Machu Picchu.
Most of those travelers take the Inca Trail, and we get why: It is, far and away, the most popular trail to Machu Picchu. You'll pass through thick forests in the shadow of towering peaks before arriving at the fabled Sun Gate.
That's all well and and good, but we're fond of a few less-traveled paths to the world-famous site.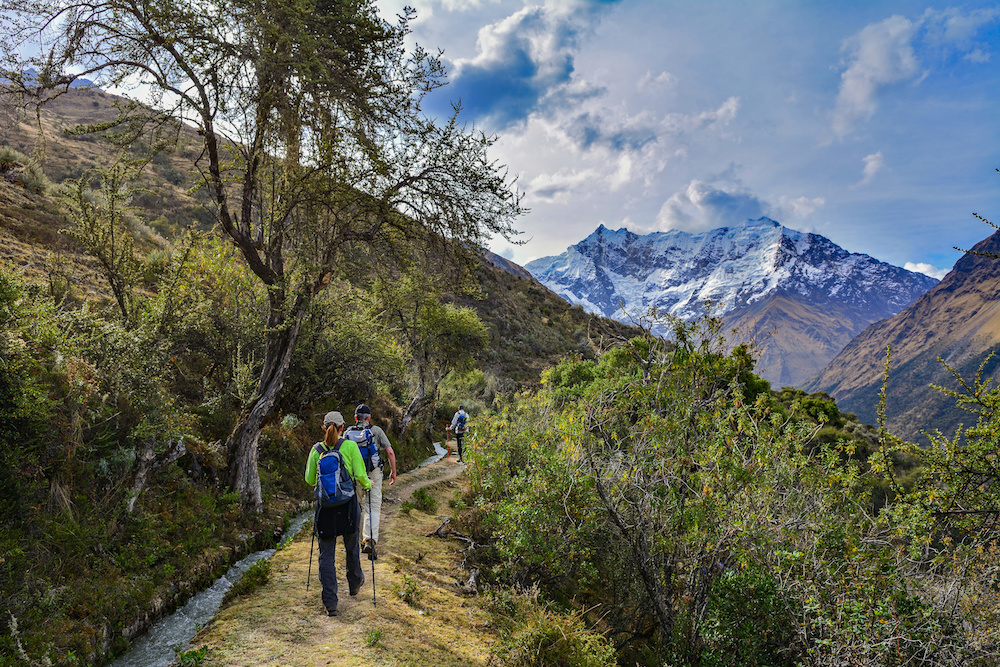 The Salkantay Trek, in particular, offers a more remote experience. Tourist permits along the Inca Trail are capped every day, but no such limit exists along the Salkantay Trek – so you'll enjoy a much more remote feeling as you climb a 15,000-foot pass and walk through undisturbed forests in the Peruvian highlands. And if you're daunted by the climb, why not try a lodge-to-lodge trek for a more comfortable, but no less enchanting experience?
And the Lares Trek offers unparalleled access to the Lares Valley, all while passing through undisturbed villages in the Andes Mountains. At each stop, you'll meet locals, stay in comfortable lodges, and enjoy homemade Peruvian cuisine for an authentic trek experience.
So if you're interested in making the bucket-list trek to Machu Picchu, get in touch today to talk about which route may be right for you. We're excited to showcase a less-traveled path to this world-famous site.