Ecuador, Patagonia, Nepal and more – Embark Exploration Co. Highlights of 2019-2020
11.20.2018
Where do you daydream of visiting? Here are some of the trips we're most excited about in 2019 and 2020.
Where do you dream of visiting when you're stuck in a cubicle on Friday afternoon? Which flights do you create price alerts for – you know, just in case? And which destinations are you constantly stalking on Instagram?
Wherever you want to go, we'd like to help make it happen. From the world-famous volcanoes of Ecuador to some of the highest peaks on Earth to the crags of Patagonia, here's where we're headed in 2019 and 2020. Are you in?
Volcanoes of Ecuador (with optional Cotopaxi summit)
June 2019/January 2020
Elevation (ft): 19,347 ft
On this trip, we will summit five volcanic peaks above 13,000' in elevation, one of them above 16,000'. These are non technical, but challenging, climbs, giving trekkers access to high alpine adventure during this lodge-to-lodge adventure.
There's an optional Cotopaxi summit at the end of the trip.
Mount Kilimanjaro
August 2019/February 2020
Elevation (ft): 19,341 ft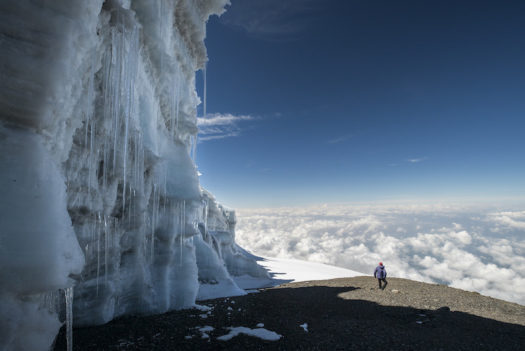 This 45-mile trek explores the many variations in landscape and climate on the way up Mount Kilimanjaro, the tallest peak in Africa.
We use one of the longer, more exciting, routes on the mountain, making it manageable for the average adventurer but engaging for the seasoned trekker.
Machu Picchu (via the Salkantay Trek)
October 2019/June 2020/July 2020
Elevation (ft): 15,090ft
The arduous but rewarding Salkantay Trek carries you via pristine mountain country, over a 15,000-foot pass, and down undisturbed valleys to the foot of Machu Picchu. This high-altitude, lodge-to-lodge hike is a premier entry into the footloose, uncrowded Peru of old. After a total 35 miles of solitary trekking, you arrive, weary and elated, in the Machu Picchu valley.
Patagonia (with Circuit of Torres del Paine National Park)
November and December 2019
Patagonia calls to the adventure traveler and, more poignantly, the hiker. We will hike hut-to-hut for five days along the famous "W" Circuit. On the trek, we will visit the famous Towers of Paine, so rugged and challenging that they are rarely climbed, and there's no universal agreement on their elevation.
Guatemala Volcano and Jungle Trek
November 2019/January 2020
Our newest adventure to Guatemala, this 10-day adventure trek between the iconic destinations of Antigua and Lake Atitlan, ending with a summit of one of the local volcanoes.
Everest Base Camp (with Optional Island Peak Summit)
March 2020
Elevation (ft): 17,300ft and 20,305ft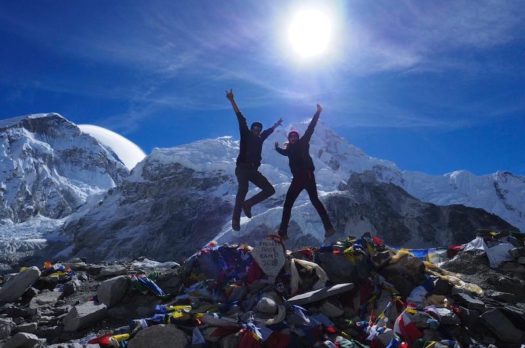 This Everest Base Camp trek takes even the most novice climber on a strenuous but friendly exploration of Nepal's magical Khumbu region, allowing for close-up views of dozens of Himalayan Giants without the dangers and technical requirements of an actual summit.
Sleeping mainly in tea houses along the path, ease into the vibrant Sherpa culture, pose alongside friendly herds of yaks and run your fingertips through the rush of glacial water as you approach that most illustrious of giants, Mt. Everest.
Island Peak will be an optional choice for those who want a bit more of a technical challenge and elevation.