What will the weather be like on our Ecuador trip?
12.16.2017
Embark has just introduced a 2018 trip called Volcanoes of Ecuador, and this means we get to answer one of the most common questions we get for any trip: What will the weather be like in Ecuador?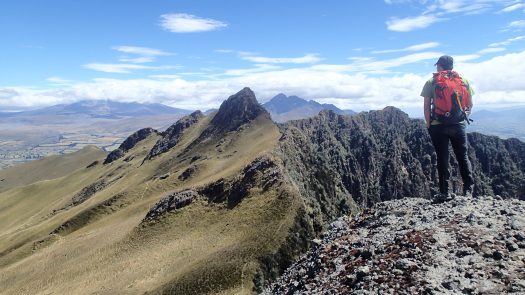 Our trip will happen in August, which is during the winter, or dry season, in the Andes. This lasts from June through September/October and features cool and dry conditions.
You might reasonably assume that winter means "cold," but Ecuador, a country whose name literally means "equator," doesn't experience the kind of temperature swings one encounters elsewhere in the world. Temperatures are in the 60's and low 70's during the day pretty much year round, and they can drop to freezing at night depending on elevation.
Summer or rainy season runs from December to March, bringing on slightly warmer temperatures and some occasional showers. March and April are the rainiest months and not the best for trekking.
Weather in the Galapagos
In the Galapagos, the dry/winter season last from June to December. The air and ocean waters are colder around this time of year, the seas tend to be rough, and there is more cloud cover. The rainy/summer season commences in December and continues until May. Conditions are warm and sunny, with light rain showers on most days. Seas are more calm this time of year, and the water is warmer.