Trekking with Kids
12.31.2022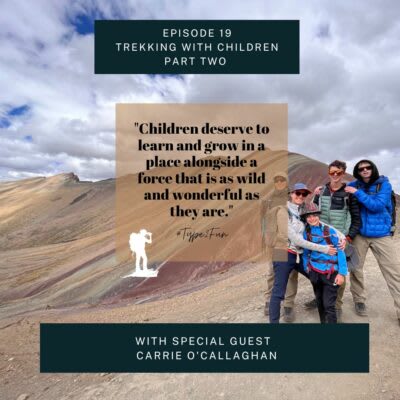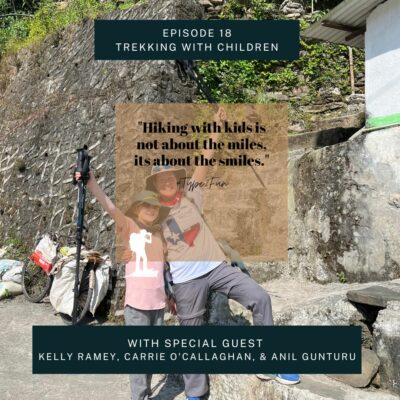 We sit down with three wonderful parents: Kelly Ramey, Carrie O'Callaghan, & Anil Gunturu, who have all gone on trekking adventures with their children. In this episode we discuss:
Pre-trip planning
Training- Importance of hiking and doing it with friends to keep the kids engaged
Setting up expectations/goals with your kids
Safety
Packing
Prep for long haul flights
High altitude considerations
Age of your kid is important
On the trek – setting up the day, engaging on the trek, fun activities etc.
Food
Comforts from home for times of struggle
Flexibility
Enjoying the trip yourself as a parent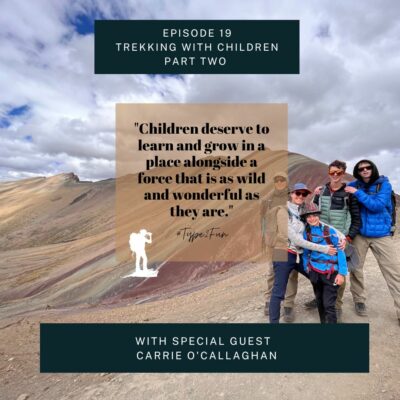 In this final episode on trekking with children, we sit down with Carrie again to go a bit deeper into what trekking with your kids can mean for your family, for their development. We discuss what it is like for them to meet new people, time change, a new currency, and more. There is so much more gained by kids when they travel.
To learn more, visit www.embarkexplorationco.com