Podcast Episode #2
The Three Do's and Don'ts of Training for a Trek
12.08.2020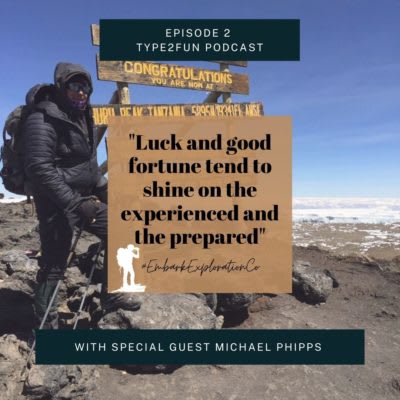 The Three Do's and Don'ts of Training for a Trek
Whether you have signed up for an adventure already and are ready to start training, or you are still on the fence and wonder what you would be getting yourself into if you did take the plunge…. You will eventually ask yourself the same question; "How do I train for this adventure?" 
While the logistics for each trek/adventure are different, the basics remain the same. 
We virtually sat down with Michael Phipps, a retired NYPD law enforcement officer with 40 years of service, to ask him that very question and learn his three do's and don'ts of training for a trek.
In addition to being a certified Incident Commander of the National Incident Management System, he is:
An alumni

National Outdoor Leadership School

 

Certified hiking coach with the Leukemia and Lymphoma Society hiking programs

Certified hike group leader with American Hiking Society Boy Scout leader with over a decade of service 

and… Wilderness medicine training certified!
Needless to say, he is well qualified to discuss training for a trek.
Listen in as we discover about his: 
4-month training program 

3 Do's and 3 Don'ts of training, 

and his 5 areas of overall fitness to improve on before a trek.
 Buckle up; this is an adventure all on its own!
Want to learn more? Go to www.embarkexplorationco.com