Portland Group's Himalayan Adventure in Nepal
11.02.2011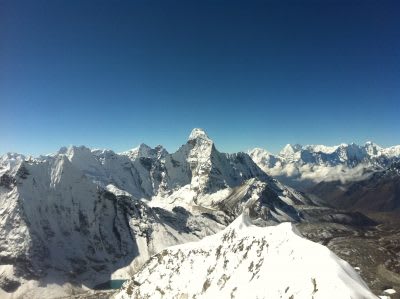 PORTLAND, Ore. — The snow has just started here in Oregon, but a group of local hikers are facing a storm of their own across the globe.
Snow in the Himalayas has stranded thousands of locals and tourists in the small town of Lukla, Nepal and no flights are getting in or out. A Portland expedition group needs to fly to Kathmandu — about 85 miles away — for its return flight home.
The incredible 16-day journey for the group, led by Donovan Pacholl, was higlighted by nine hikes up to Mera Peak, Nepal's highest trekking point. But the view quickly went from brilliant to ugly, making it impossible to fly to Kahtmandu on Friday for the group's final leg of the trip home to Portland.