Delighted to share his knowledge of Peru
Peru Guide: Claudio Maqque
05.11.2020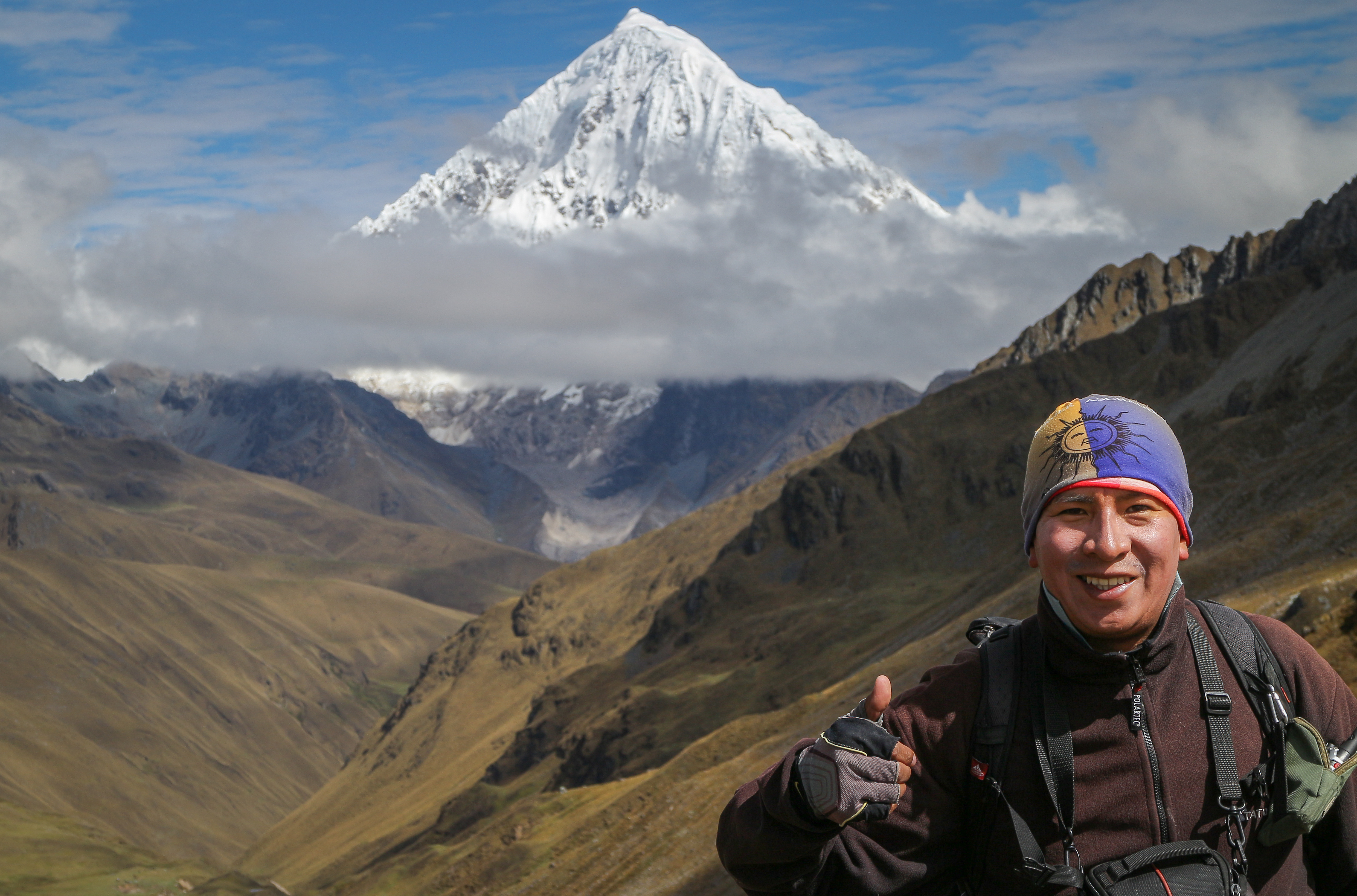 Though his demeanor is calm and gentle, Claudio's dedication to his country and his profession are not lost on those lucky trekkers who get the pleasure of hiking with him. 
He is an avid photographer and his lens reflects his own connection to the people, culture, and landscapes throughout his countless journeys in the Andes.  Most importantly, the many adventures he has facilitated have not diminished his intense desire to provide everyone he guides with a unique and fulfilling experience of their own.  With Claudio you feel as if you are part of his family and if you could return you would always have a friend there waiting for you; he is truly inspirational in his connection with his country and passion for protecting it.
Claudio was born on August 10, 1982, in the town of Pomacanchi, Acomayo, south of Cusco, the son of Felicitas Valdez and Bernadino Maqque.  When he was one year old, his family moved to an old colonial house in San Cristobal, a traditional neighborhood in Cusco, where he formed lasting friendships. The oldest of 4 children, Claudio quickly gained maturity and responsibility. He helped his parents at work, and attended La Merced school, where he excelled academically and artistically.  He spent many school vacations in the country side with his grandparents, speaking Quechua and helping on the farm.
At age 16 Claudio found employment in a small guest house in Central Cusco.  Here he met tourists for the first time and began to imagine a career in tourism.  He pursued his dream at the Universidad Nacional San Antonio Abad del Cusco, graduating (Licensed/BA) in Tourism, with continuing studies in English and German in private language schools.
Now a full-time guide and father of a family, Claudio is delighted to share his knowledge of the rich natural and cultural history of Peru, as well as his intimate knowledge of its diverse traditional and modern cultures.
Claudio guides Embark's lodge to lodge treks on the Salkantay pass.