The heart of Ecuador
12.17.2022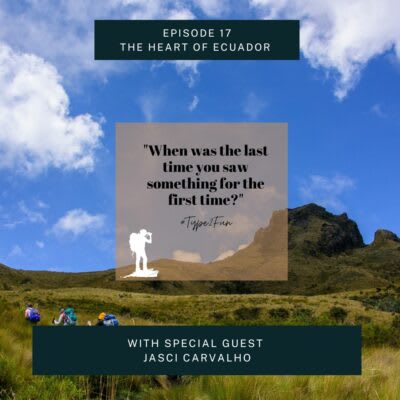 This latest episode of the Type2Fun podcast about Ecuador takes us from the Andes to the Amazon to Cotopaxi.  With such diverse offerings (including the famous Galapagos Islands) there is so much to explore with no one day being the same as the one before it.
Embark takes advantage of the many mountains and volcanoes in and around Cotopaxi National Park by using them for acclimatize. You'll hear about the exploration and buildup prior to climbing Cotopaxi- which, incidentally, is 6 feet taller than Kilimanjaro.
At 19,347 feet- how do Embark climbers manage to summit this behemoth in just one day?  You'll find out in this podcast!  From volcanoes, to snow, to stories from the Amazon and Galapagos, we spend the next hour exploring all Ecuador has to offer from the passionate insight of Embark's site director in Ecuador.  You will fall in love with this beautiful part of the world and might get a notion that you would be silly to leave this destination off your bucket list!