Navigating K2-by skis
10.12.2009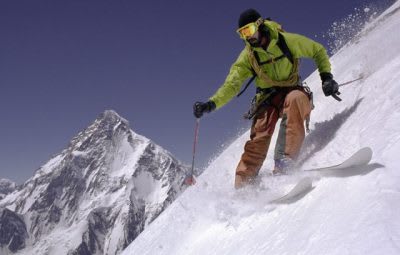 Stephen Regenold has a great story in the Star Tribune on the world's first attempt to ski down K2 this past August.
"It's essentially skiing down a climbing route," says skier Dave Watson of K2's infamous Bottleneck Couloir, the crux section on the mountain's freefalling southeast face. Watson, a ski guide and climber who has twice made it to the summit of Mount Everest, guides high-altitude ski trips in India's Kashmir region and considers skiing an overlooked and important tool in conquering the world's giant peaks.
For more about Watson's feat, and to see pictures of his stunning descent, check out k2tracks.com.