Experienced, passionate, and convicted to change.
Guatemala Guide: Luisa Zea
06.24.2020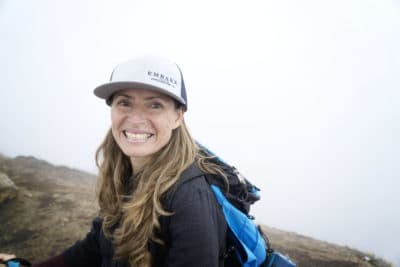 Embark is honored to introduce Luisa Zea, she is the pride and inspiration behind our Guatemala Highlands Trek. 
Luisa has been an active outdoor athlete for more than 20 years; she loves outdoor life and adventure sports like trekking, mountain biking, trail running, kayaking and camping.  She is a consultant in Sustainable Tourism, with a Master's degree in Social Innovation and Solidarity Economy.  Luisa is a certified professional tour guide specialized in Ecotourism, and Adventure and Sports since 2006.  In 2011, her awesome personality and passion for connecting with people were rewarded when she won a title as one of the best Local Travel Guides in the World by Leap Local UK.  Luisa strongly believes that sustainable development is one of the best opportunities to make a positive impact in Guatemalan families living in poverty.  
For anyone lucky enough to get Luisa as their guide, it is immediately apparent that, not only is she a tiny physical powerhouse, her passion and conviction for the people of Guatemala is inspiring.  Her experience and knowledge allow you a glimpse into the hidden parts of Guatemala that other trekkers never see.