Exploring the Dynamics of Hiking in a Group
02.14.2021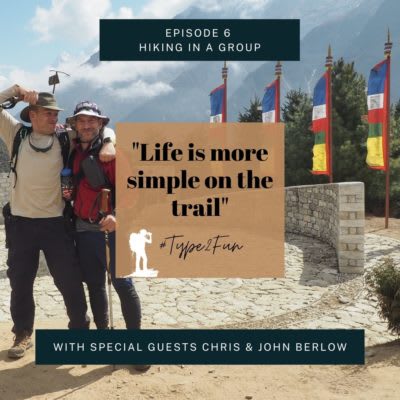 Meet John and Chris Berlow. Two brothers who collect adventures like baseball cards. John Berlow recently finished a 35 year career with fire department and 22 years in the army reserves.
Chris Berlow is a 7th degree black belt in professional Martial Artist in Tae Kwon Do and owns Empowered Mastery where he uses martial arts values to help corporations. Not to mention, their brotherly banter will keep you laughing.
Join us as we discuss what it is like to hike in a group, navigating the different dynamics and how to find the joy in almost any situation.
Top Advice for Hiking in a group
Be the light – optimistic situations in the trek, find the positive energy

Its ok to be uncomfortable