We're Heading to the Galapagos! Are You?
01.14.2019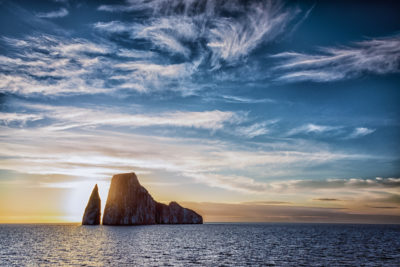 There's nowhere on Earth quite like the Galapagos, so we're heading to the world-famous islands in 2019. Here's the scoop.
Some 600 miles off the coast of Ecuador, more than a dozen islands and dozens of islets make up the Galapagos Islands. And whether you spend a couple days or a couple weeks, you're bound to see something that exists nowhere else on Earth.
Maybe you'll see the Galapagos Tortoise, which can live 150 years or long, or the vivid Sally Lightfoot crab, known for its uncommonly quick speeds.
Those are just some of the dozens of species of plant, bird, mammal, and fish that have grown and evolved over the centuries to adapt to the unique ecosystem – and we're proud to offer our first trip to see that natural wonder up close. Best of all: Every trip – whether by land, sea, or a combination of the two – is customized to meet the interests and needs of each group.
Interested in learning more? Here's more on our custom Galapagos itinerary. You can also contact us for more information.