$640,000 raised for cancer research
Climbing For a Cause- It's Personal for Bill Brock
04.14.2020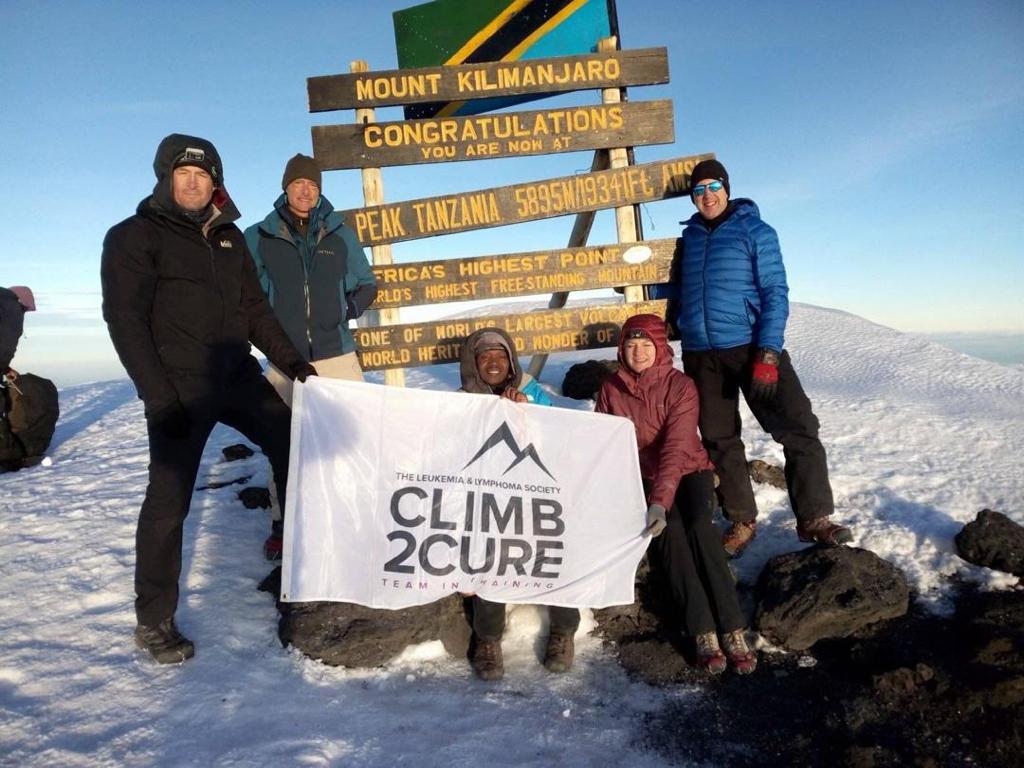 In 2004, Bill Brock was diagnosed with acute Leukemia, 7 years after his father Hyman passed away from the same disease.  Thankfully, unlike his father, he has survived (and indeed flourished) as a result of a stem cell transplant from his older brother, made possible by decades of research and advances of medicine.  He refers to the ensuing 15 years post-transplant, as an amazing second life relishing the opportunity to watch his children grow to be wonderful adults, enjoying personal and professional accomplishments, and most of all, trying to live every day to the fullest.
To acknowledge and celebrate his recovery, Bill has been very active in supporting patients and medical research. Actually, for anyone who's ever met Bill, nothing could have stopped this powerhouse survivor from extending his efforts beyond the norm.  He has directly come to the aid of other patients, as well as actively funding research and science.  And we're not talking about handing out Starbucks gift cards for hospital staff – Bill is the real deal folks. He established the Maryse & William Brock Chair in Applied Research into Stem Cell Transplantation at the University of  Montréal (www.stemcellchair.com), which carries out ground-breaking research and clinical trials that have already improved patient care and survival.  He has even published a book photographing and profiling survivors of blood cancer (Portraits of Hope), and will soon publish a second book.  And he didn't stop there: in the spring of 2010 he cycled across Europe fundraising to celebrate the five year anniversary of his transplant and has continued his fundraising efforts with the Leukemia & Lymphoma Society of Canada.  Now, to celebrate 15 years of his "second life" after leukemia, he has his sights on a challenge large enough to match his relentless demeanor.  In July 2021 he will climb Mount Kilimanjaro with a large team of doctors, family, friends, survivors and supporters (LLSC Kilimanjaro).  To say that Embark is honored to be the outfitter for this fundraising endeavor would be an understatement!!
To date, his team has already raised over $640,000 toward their $1 million goal!  For anyone who's ever been touched by the ravages of cancer you will likely understand how far Bill has come, and be impressed by the goals he has set.  If he and his team are willing to travel halfway across the globe, fighting their way to the top to stand on the roof of Africa in the name of one day conquering cancer; maybe the least we could do is support this fundraising efforts.
For US tax deductible donations through the Leukemia & Lymphoma Society via Mike Desjardins, a friend of Bill's who is on the climbing team: US-based donations.
For Canadians, click this link for Bill's direct fundraising site through the Leukemia & Lymphoma Society of Canada.
And; while you're at it, it wouldn't hurt to see if you could directly help someone out with their life-saving own stem-cell or bone marrow transplant:
https://bethematch.org/about-us/how-we-help-patients/be-the-match-registry/