Supporting The Leukemia & Lymphoma's Mission
Climb2Cure with Embark Exploration Co
10.24.2022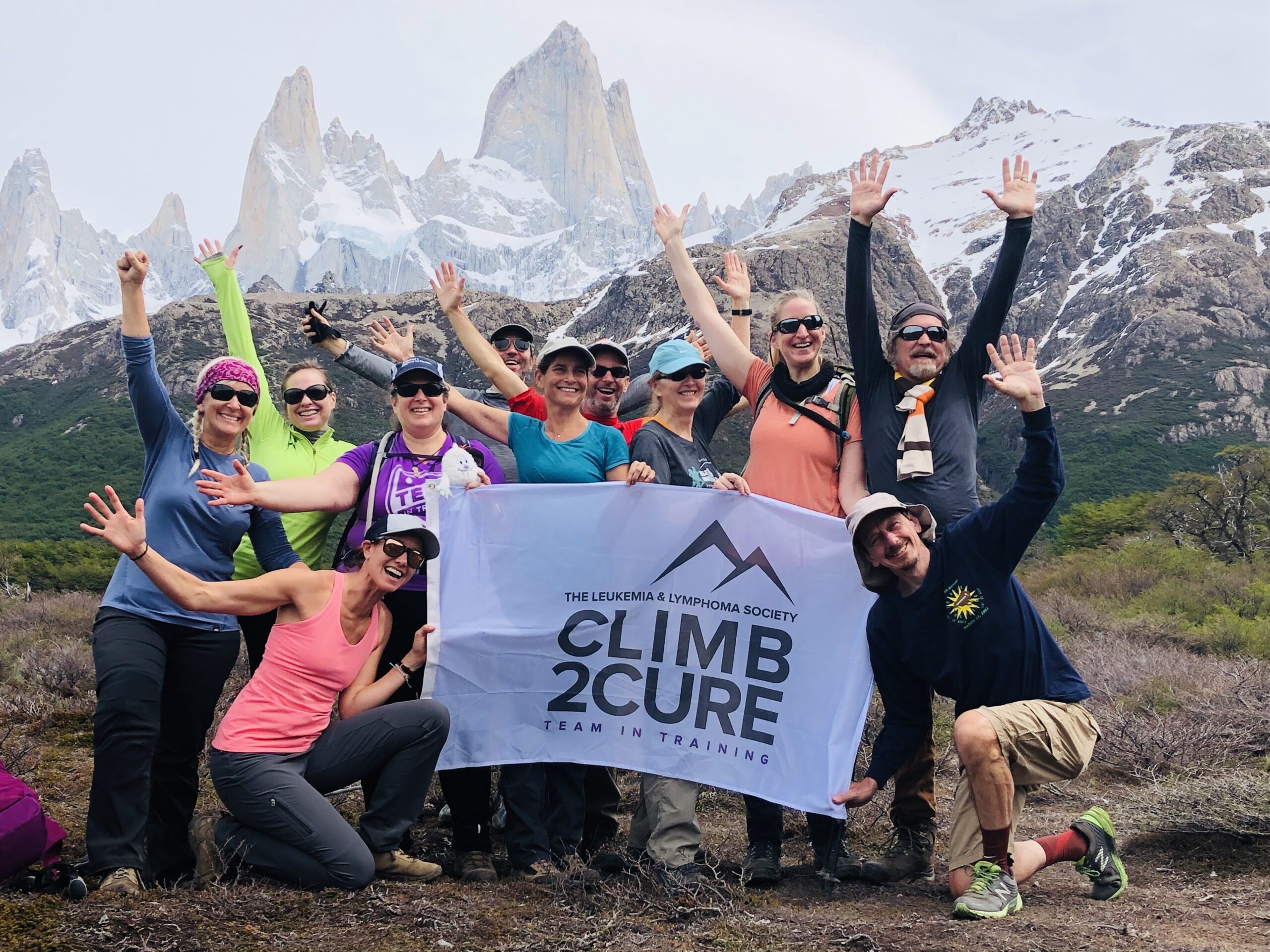 Experience the trip of a lifetime while supporting The Leukemia & Lymphoma's mission to drive groundbreaking research and comprehensive patient care. Together, Embark and LLS are hosting epic adventures around the world with the goal of raising $500,000 per trip.
This is the definition of EPIC! 
The funds raised by Climb2Cure participants help The Leukemia & Lymphoma Society explore new paths to cures, supporting approximately 300 active, cutting-edge research projects in the most promising new areas of immunotherapy and personalized medicine in cancer research.
Embark Exploration Co has worked with The Leukemia & Lymphoma (LLS) society since 2017 on their worldwide adventures. Whether it was trekking to Everest Base Camp, climbing Mt. Kilimanjaro or an adventure to Machu Picchu, Embark has taken hundreds of Climb2Cure participants on big adventures around the world.
You can participate with Climb2Cure in one of their 2023/2024 adventures or plan your own fundraising trip for them directly through Embark. Discover all the 2023 & 2024 adventures.
Plan an Embark adventure YOUR WAY – and continue to support LSS and its mission with cancer research. Contact us for more details.
Check out our previous Climb2Cure adventures!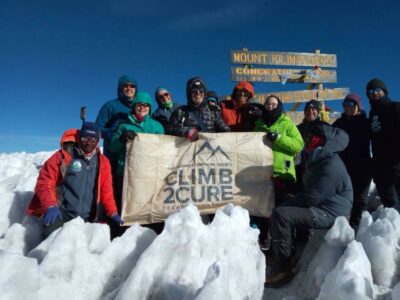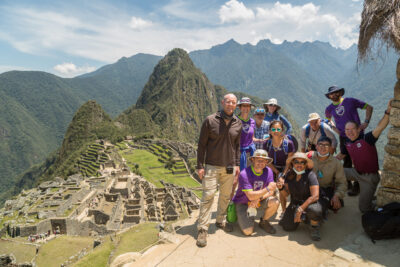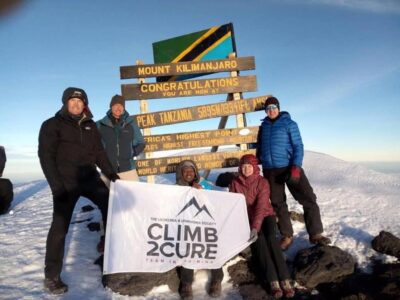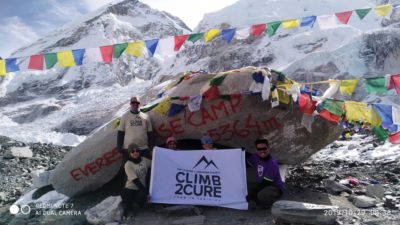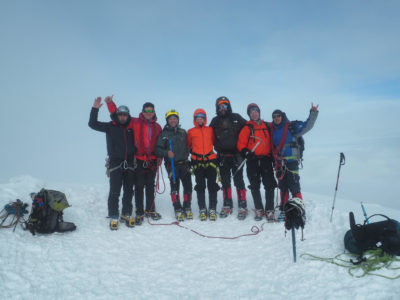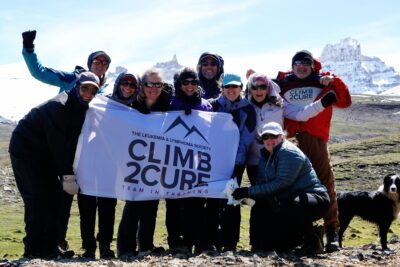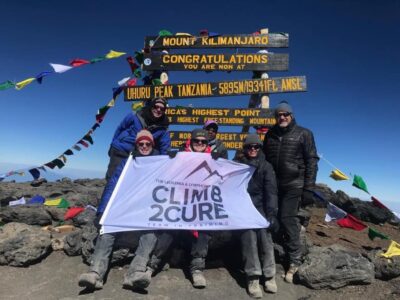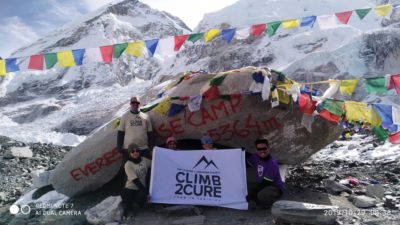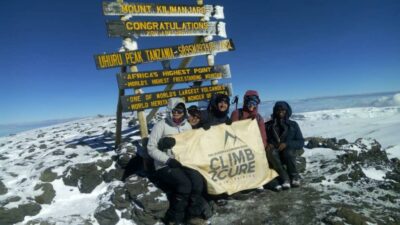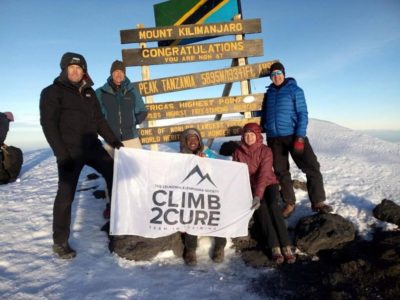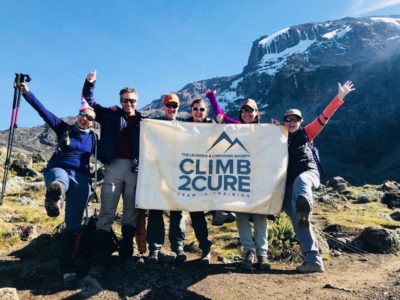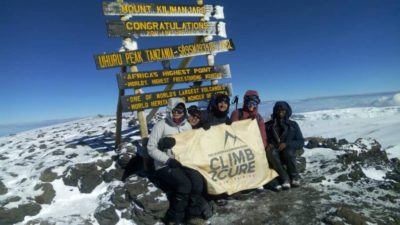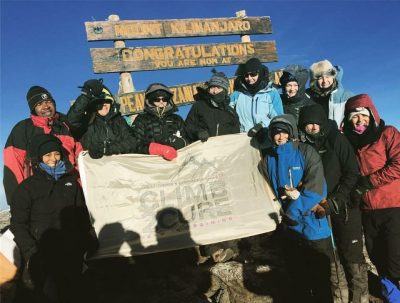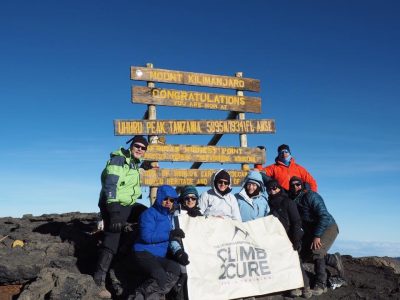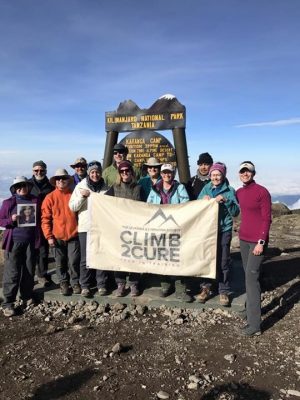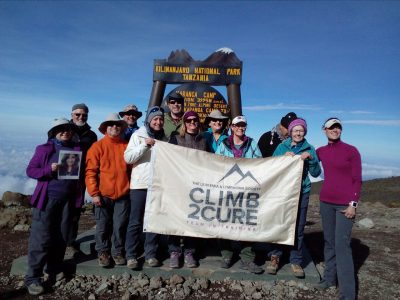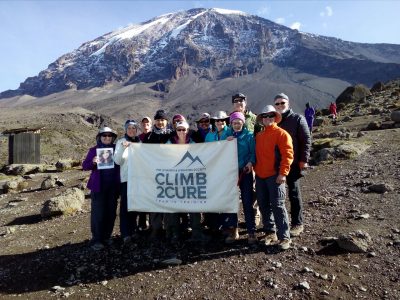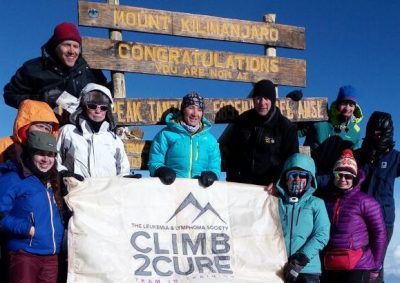 Contact Embark and plan your own once-in-a-lifetime adventure for Climb2Cure.