Some of the new destinations we explored
Amazing Adventures of 2019
01.04.2020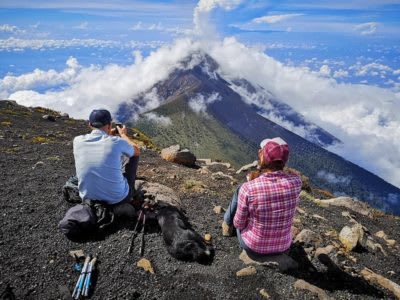 In 2019,  we found ourselves on new adventures in Guatemala, Patagonia, Ecuador, Uruguay and Peru.  We have been fortunate to be able to access the unbelievable scenery, people, culture and adventure that this world has to offer those who look hard enough and are brave enough to open their minds and hearts.
We have so much gratitude for all our friends who helped make Embark it what is today: Jim, Mike, Sharon, Lila, Alicia, John with Uncage, all our trustworthy guides around the world, our families and all of you! Special thanks to the many foundations who trusted us with putting together the most epic fundraising adventures- we are forever honored to be associated with these groups.
Our adventurers have sent the most amazing photos this year, and it was hard to pick just one that sums up Embark; but we hope you like the one we settled on.
If you have any friends or family are looking for an adventure, we'd love to make them part of the Embark family and show them the time of their life!