Gokyo Lakes Trek Day 5 — Dole to Machhermo
07.04.2018
Day 5 of the trek to Gokyo Lakes continues your steady ascent into the world of rock and snow, while also taking you farther from the crowds of the standard Everest Base Camp trek.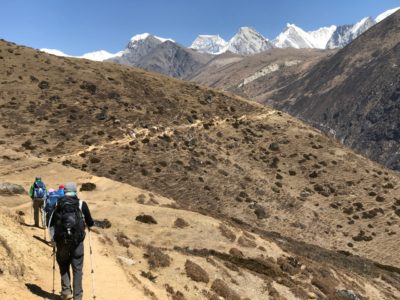 Waking up in Dole on Day 5 of the Gokyo Lakes trek, you will already be above the tree line — and you will only be going higher for the next three days. Also, with Dole at an elevation of 13,270 feet, the days — while technically not as difficult as yesterday's double climb filled with staircases — will still be a stiff challenge for you.
The route from Dole to Machhermo is fairly straightforward. It is basically a gently climbing traverse that gains a net 1,200 feet; for most people, this is a half day of walking that allows for a little rest and acclimation. The scenery, however, is improving all the time; above you beings to loom Cho Oyu, one of the 8,000-meter peaks and the world's 5th highest at 26,864 feet.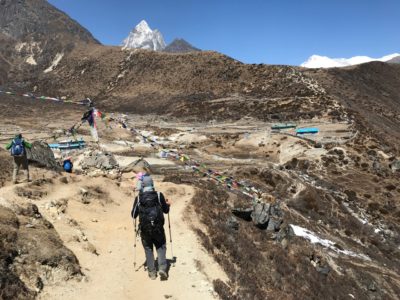 Machhermo, your destination for the evening, like Dole isn't much on its own. It sits down in a little cove, but with a beautiful snowy mountain rising just above it. Both villages are essentially summer farming and pasture villages for the Sherpas, remade now as trekking stops. In summer, during monsoon, these hillsides be green and filled with flowers and grazing yaks. For now, their starkness reminds us of the work we've done so far, and the scenic prizes that await us above.
Those starting coming en masse on Day 6, when you trek to the Gokyo Lakes.