Can We Get WiFi on Trek in Nepal?
06.24.2018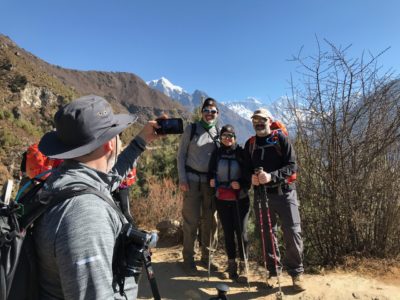 The reality of modern life is that even when we're up high in the Himalways on a trek, we can stay in touch with people back at home — and we want to. This means that getting access to the Internet, usually with with mobile devices, is an issue we at Embark are asked about often.
One way to do this is via cell service, either through an international plan with your carrier or with a Nepali SIM card. We think a local SIM card is a great option; assuming your phone is unlocked, you can generally get more than enough data for your whole trip for less than $20.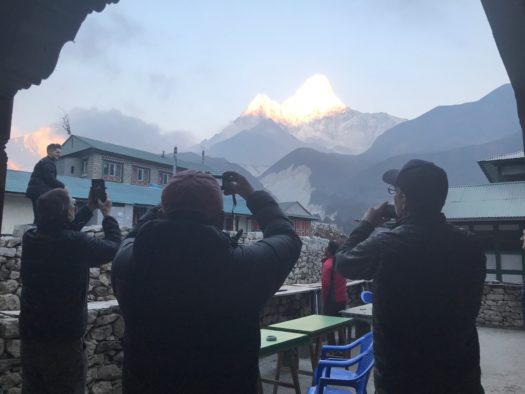 However, depending on cell service in the Khumbu has obvious limitations. We have found fairly consistent cell service as high as Pengboche, on Day 4 of the trek to Mt. Everest Base Camp. Above there it gets spotty, and above Dingboche a day later, it all but vanishes.
Fortunately, WiFi is available at almost all teahouses. Sometimes this is just a matter of paying a few dollars for the local password. Lately, though, another and better option has emerged: a service called Everest Link.
Everest Link is a service which many teahouses now subscribe to. You purchase a scratch-off card, then use the login information to access WiFi at any teahouse which participates in the program. So your access is not limited to the place where you bought it.
In 2018, an Everest Link card cost $6 and got you 200 MB of data. Since the connections are generally not strong enough for streaming video or anything like that, this amount of data is generally good for several days of email and social media.
At the higher villages on the Khumbu Trek, Lobuche and Gorakshep for example, even the WiFi isn't completely reliable. But to have this option at this cost is a worthy investment if staying online is important to you.
And if not, or if the WiFi is down where you're staying, then just accept that opportunity to disconnect for a while — and connect with the people and scenery around you.