Overview
Patagonia: Highlights of Southern Argentina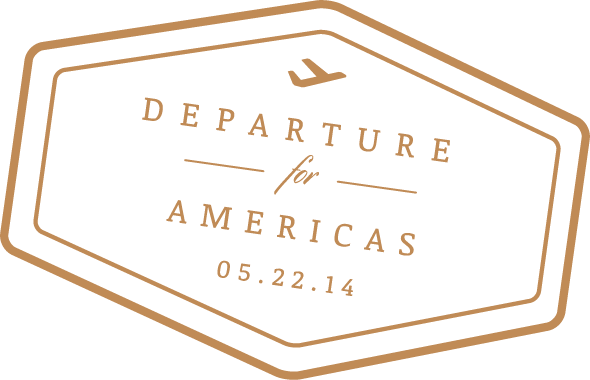 Above all else, Patagonia is a land of diversity. Here at the southern end of the world, you will find windswept deserts, massive lakes, calving glaciers, staggering peaks, remote coastline and exotic wildlife. This trip will show you each of these, all in the company of expert guides. It's a trip that will have you in a bustling city, a canoe, a kayak, your hiking shoes and even crampons for walking on a glacier.
Trip Highlights
Experience carefully curated remote Patagonia treks experienced only few visitors to this vast southern region
Connect with multi-generation gaucho families while we lodge on their remote properties
Appreciate the true remoteness, the rich, fresh air, pure glacial water and untouched wildlife
Itinerary
Day 1
Arrive Buenos Aires
You will be greeted at the airport and driven to your hotel. In the afternoon, take a walk on our private tour of cobblestone streets and glamorous architecture of this city. After an early dinner and tango show, overnight at the Recoleta Grand.
Day 2
Transfer to El Calafate
Departing Bueno Aires, you will take a domestic flight to the glacier country of Southern Patagonia. On arrival in Calafate, transfer to the hotel for a good rest; you have reached the end of the world!
Day 3
Drive to Perito Moreno Glacier and Mini-trekking on Glacier
You will be guided on a morning tour of the expansive Perito Moreno glacier, including a stop at the pier for a short boat trip to the actual south wall of the glacier. From the water level you get an amazing feel for the sheer size of this remarkable glacier, which is more than 3 miles wide and over 30 stories high- a true highlight of Patagonia, and one of the best ways to experience the power of this icey realm. ​After crossing an arm of the lake by boat, we continue on foot to a shelter where our guides give a training and safety briefing for an afternoon trekking on the glacier itself. After a walk through the impressive Magellanic forests you come into close contact with the ice. You will be able to walk on top of the glacier with our expert guides for over two hours, seeing the glacier's summit, caves that allow you to reach the very base of the glacier, as well as deep blue lagoons confined under the ice shelf. Returning via the forest shelter, you will board the boat back to Bajo de las Sambras port and get a final chance to explore the glacier environment before heading back to Calafate.
Day 4
Private trekking to Pliegue Tumbado
Morning transfer to the trekking village of El Chalten, around 3 hours drive north of Calafate. Meet your guide and then begin our first land trek, to Pliegue Tumbado. This simple warm-up hike offers a superb overview of the region, including the Continental Ice Field and the exact granite massifs whose startling outline is today the icon of the Patagonia clothing brand.
Day 5
Private trekking to Lago de los Tres
Today's walk starts with a beautiful 11 mile drive up the valley to Hosteria Pilar. From here we trek through sub-Antarctic forest and pass the small glacial lake of Piedra Blancas; crossing the Rio Blanco before you begin the toughest part of the trek- a fifty minute climb that switchbacks up a 45 degree slope. From the top you will see glacial Laguna de Los Tres and one of Patagonia's most majestic views. We then return all the way to Chalten on foot via a different trail.
Day 6
Transfer to Lake San Martin, afternoon hike
Today we move deeper into the seldom-seen Andean terrain that has been called the most scenic in the world, driving from Chalten to Lake San Martin; a drive that is not far but will take about 4 hours as we pass savanna-like valleys, glaciated peaks and iconic blue lakes. In the afternoon we have the option to do a half day hike to Cerro Moreno. Cerro Moreno is a small mountain right next to La Medialuna with great views of Lake San Martin and the Andes.
Day 7
Trek to Cerro Astillado
Today is an incredible and tough full day hike to CerroAstillado,a6​ ,500​mountainatthesouthend of Lago San Martin. To reach lunch at a day camp, you will trek through tangled Lenga forests and open grasslands, often seeing flocks of wild guanacos in their summer pastures. Bonus activity: we often find fossils here that are about 100 million years old. Incredibly, virtually no tourists enter this vast wilderness, giving a solitary aspect to your encounter with some of the most remote and isolated valleys in South America. Charge your camera batteries for this one.
Day 8
Trekking to La Condorera
Prepare yourself, today is our final, most difficult challenge of the trek. ​ ​La Condorera is a nearly vertical massif, offering a home to one of the greatest concentrations of endangered condors in the world. This is considered a hard hike even by Patagonian standards, 4-6 hours, 80% of it uphill, to reach the top of La Condorera, where you will typically see a dozen or more of these enormous birds in flight, their 11-foot wings audibly slicing the air overhead. These fearless giants often approach out of curiosity, and you are sure to have breathtaking views of the Andes and back over Lake San Martin. You aren't done yet- expect a mere 2-3 hour downhill descent back to your estancia lodging.
Day 9
Lake San Martin- Calafate- Buenos Aires
After breakfast, we will head back to Calafate airport. The transfer time is about 5 hours, and we catch an afternoon flight back to Buenos Aires. Overnight in Buenos Aires.
Day 10
Departure
Transfer for International flight home​.
Dates & Pricing
2022
Start
End
Double Occupancy
Jan 16

Jan 29

$3495 USD

Mar 6

Jun 19

$3495 USD
Let's book this trip!
Plan Your Adventure