The Secret to Planning an Unforgettable Safari Adventure
12.22.2020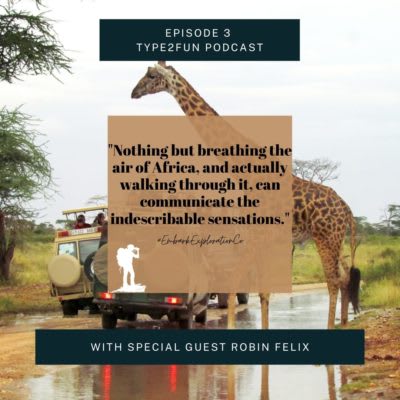 The Secret to Planning an Unforgettable Safari Adventure
When it comes to planning an unforgettable safari adventure, it is easy to get overwhelmed with decisions, scheduling, checklists, reservations, all while hoping your research was accurate. We say, save energy. Embark Exploration Co has a dedicated Safari guru to help plan your adventure.
This week on the Type2Fun Podcast, we virtually sat down with Robin Felix of Embark Exploration Co to discuss all things safari.
Lions and Tigers and Bears… Oh Yes!
Get your heart racing as we encounter Africa's vast and diverse indigenous animals under the expert supervision of our world-class guides.
If you decide you want to add a safari to your next vacation, Robin will be your personal planner to make all your safari dreams come true.
In this episode, Robin discusses how she works with customers to choose their own adventure. With the vast amount of choices and places to visit, it is comforting to know an expert like Robin is there to help facilitate it all. Robin even discusses what to expect, wear, and look for when planning.